Exceptional Event Experiences
CEAVCO partners with our clients to provide full-production audio visual services and support at more than 350 shows a year nationwide, with events ranging from a couple hundred people to general sessions with thousands of attendees. Our services include audio, video, lighting, projection, creative services, digital signage, and technical support. Since 1961, our team has created exceptional event experiences by providing technical expertise, guidance, and extraordinary service.
Satisfaction for your next event guaranteed
With a 94% client retention rate and a 6-year average employee retention rate, our business is built on long-standing relationships. We travel with our clients throughout the US and around the world to provide proactive planning, consistency, and reliable support for their high-stakes corporate and association events. We've built a reputation for making sure nothing slips through the cracks.
We partner with meeting planners
Meeting planners need an audiovisual production partner they can count on – someone who tells them what they need to know, when they need to know it. They need a partner that offers continuity, anticipates their needs, brings ideas to the table from the very start, and executes seamlessly.
We manage every video, audio, lighting, and creative services detail for planners to bring them peace of mind. We address challenges head on while communicating with them throughout the process, keeping their clients' events on track and making them look good every step of the way.
We partner with event producers
Producers need a responsive vendor that takes direction and provides solid, worry-free support. They also need hard data and real answers right away, as well as timely confirmation that last-minute changes are taken care of and every detail is covered.
We're a proven resource that gets the job done right. We deliver on every aspect of producers' technical and creative vision at the highest levels of excellence and professional competency. Our detail-oriented work mitigates risks, ensures events go smoothly, and boosts producers' reputation.
Love What You See and Hear
Because no two productions are the same, CEAVCO collaborates with our clients to identify their unique requirements and design productions that deliver high-quality sight and sound. We understand the nuances of major venues across the country and customize our systems to match our clients' needs.
That's why meeting planners and producers regularly take our dedicated team with them wherever they go. When they partner with CEAVCO, they know that they and their attendees will love what they see and hear.
In 2021, AVFX, LLC announced the completion of a transaction that will make CEAVCO of Denver, CO an integral part of AVFX.  This comes as a key milestone as AVFX looks to expand its geographic footprint to better serve its clients.  This action combines two powerful event technology companies into one cohesive business.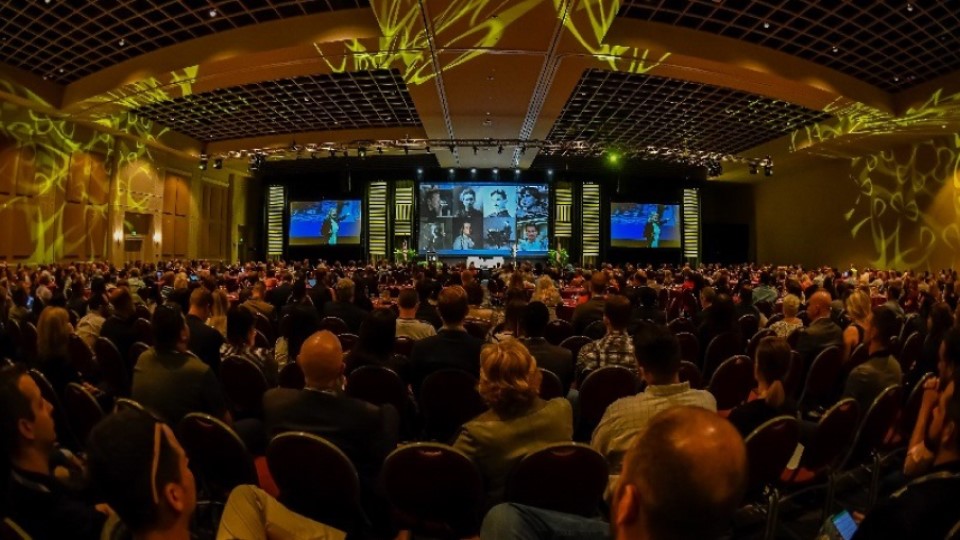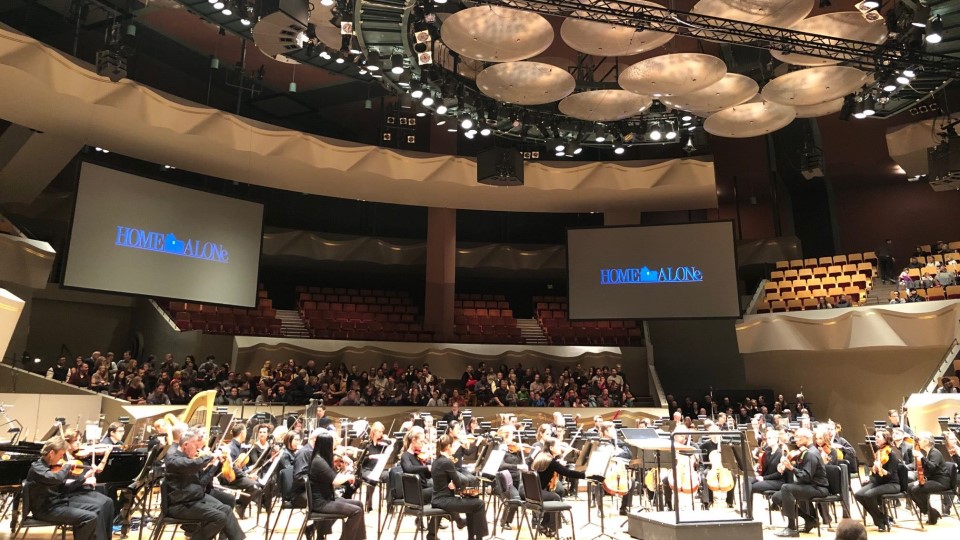 November 2018
Aviation Industry Event
This biannual aviation industry technology and user's forum is designed to connect worldwide users of software-based products, including airline representatives, original equipment manufacturers (OEMs), and industry experts.
Attendees meet with experts to view product features, learn how the latest technologies solve operational challenges, and share best practices and future product development opportunities.
May 2019
DISH Team Summit
The DISH Team Summit is an annual event focused on engaging their retailer network through relevant education, practical training, and high-energy entertainment. Attendees leave the event fired up to sell DISH.
CEAVCO partners with a show producer to execute a general assembly for 2,000 attendees, with 150 breakout sessions and 5 parties.
April 2019
Space Symposium
The annual Space Symposium brings together space leaders from around the world to discuss and dream about the future of space.
CEAVCO has been a long-term partner with the Space Foundation, supplying a multi-screen video system, audio, and lighting for the event. We began working with the Space Foundation in 2005 when they were seeking a new AV production partner.
Location: Denver, CO
Video quality: Up to Broadcast quality; 1080p and 4K
Sound quality: Up to Broadcast quality; 24bit processing; Up to 320Kbps
Number of cameras: 2-Robo; 6-Studio; 4-specialty | 4-Robo; 6-Studio
Internet speed: 200mbps down/ 30mbps up | 250mbps
Screen/LED availability: Green Screen; Black Limbo; 88″ Ultrastretch Hi-res monitors; Various custom sets | Black Limbo; 2.8mm LED; 7mm LED; and monitors (HD and 4K – 24/40/55/65/82)
Streaming software used: Zoom, Livestream/Vimeo, Facebook Live, WebEx, Microsoft Teams, Google Hangouts, Adobe Connect | LTN; Livestream Broadcaster
Please use the contact form above to request a quote for your event, or reach out to our contact person below!