We are engineers in creative event technology & AV integration, specialising in LED, interactive, VR & more.
Working with well-known brands, design agencies, production houses, stand builders, event organisers and trade partners around the world, we supply the latest event technology products and a specialist AV service, supporting evolving areas of digital content such as VR, AR, software development and app creation. We help you fuse the bridge between your most creative ideas, the highest-grade event technology and the desired outcome.
Our aim is to provide high-quality audio visual and interactive products for exhibitions, conferences, retail environments and events worldwide. Exceptional service, customer support and cutting-edge product choice are the key attributes to our success.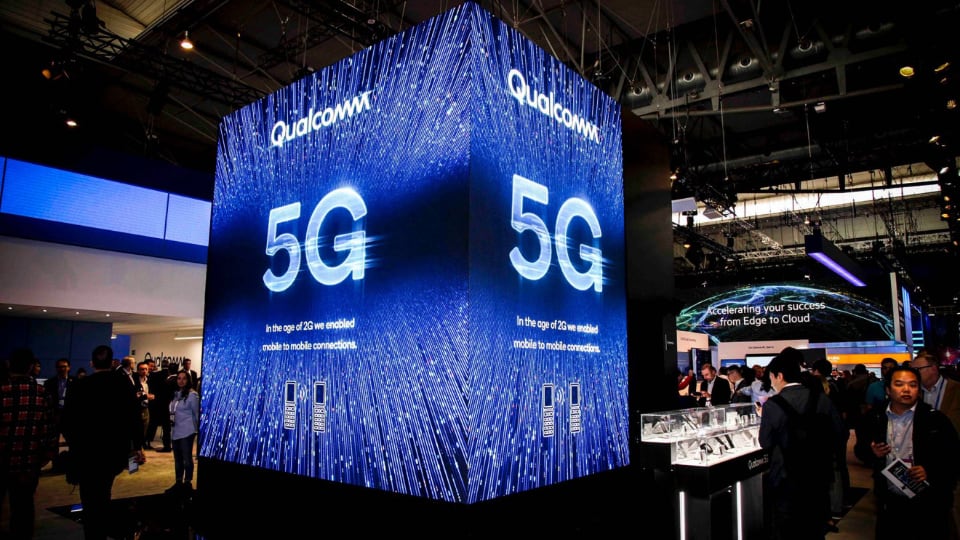 Quintessential Promotions ⋅ Croatia ⋅ June 2019
Aruba 2019
We supplied over 1,000 panels of 3.9mm LED to the Aruba, a Hewlett Packard Enterprise company's ATM'19 EMEA conference event. Supporting Quintessential Promotions, we built three bespoke 3.9mm LED walls in the main plenary space to create a stunning digital centrepiece, as well as AV solutions across the event's breakout rooms and networking spaces. The 3.9mm wall measured 14m x 4m.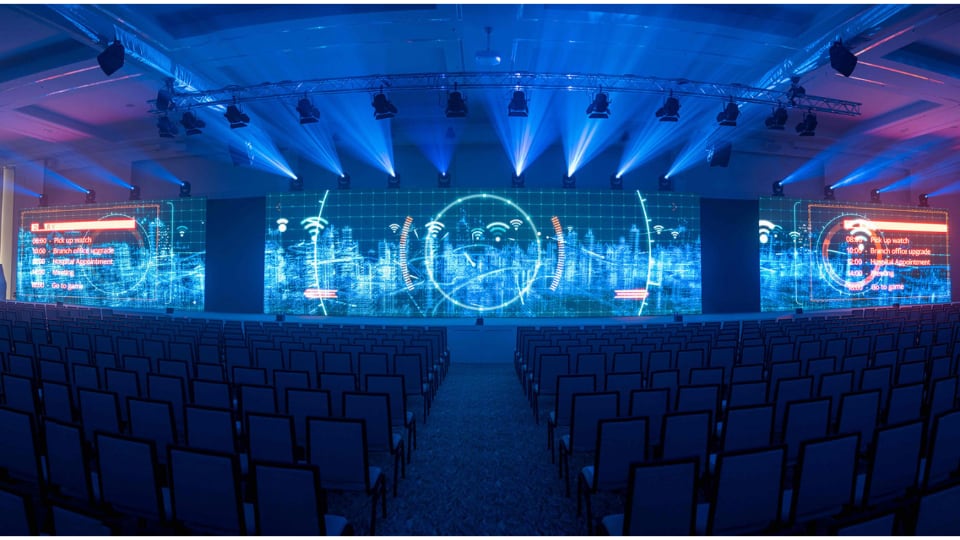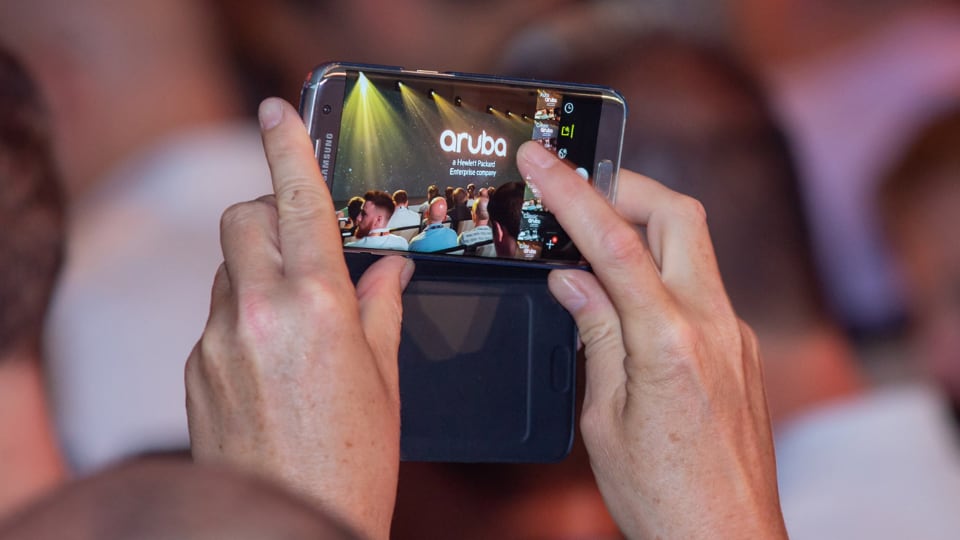 Multiple Clients ⋅ Amsterdam, Netherlands ⋅ September 2019
IBC 2019
IBC 2019 was our 13th year working as a verified AV supplier at the show. Supporting Matter XP, we supplied a vibrant seamless videowall and 4K screens to the Canon stand. Going 8K. We also provided a 65″ high-res 8K screen for Bridge Technologies, alongside a bold 2.8mm LED wall.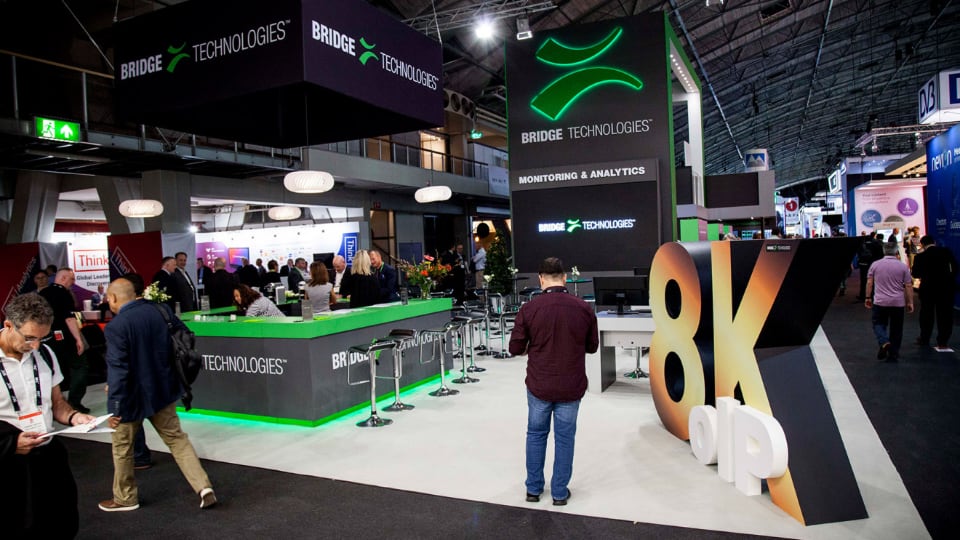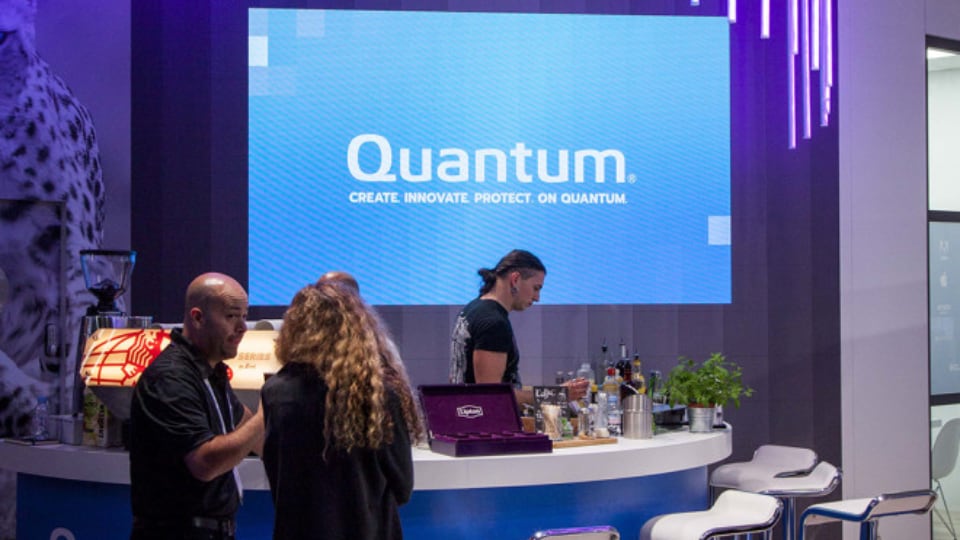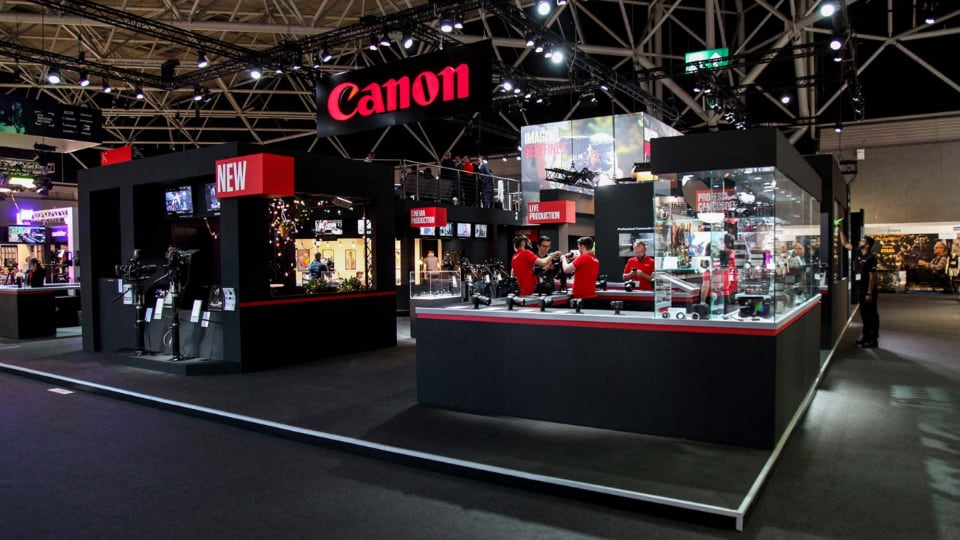 Multiple clients ⋅ ExCeL, London ⋅ February 2019
ICE Totally Gaming 2019
We supplied 1941 panels of LED and 320 screens across stands at ICE Totally Gaming 2019. We partnered with Solutions2 UK to deliver a mesmerising ceiling-scape made entirely of 3.9mm edge LED. The show stopping L-shaped LED structures were meticulously designed and built to captivate the audience and raised the bar for LED design. We also supported Collins Winnings with a unique LED border on the Amazing Gaming stand. Our floor LED wrapped around the edge of the stand and the content was constantly changing to draw visitors in.
Another highlight at ICE 2019 was the ground-breaking LED chandelier for Evolution Gaming. We supported 2LK Design with shards of 2.5mm LED. We flew the LED structure from the ceiling so it could be seen across the North Hall and display the client's changing content. We also supplied touchscreens and 4K screens for the client's meeting rooms built into integrated frames. Overall, ICE 2019 was a success as our AV and LED solutions turned heads across the show floor.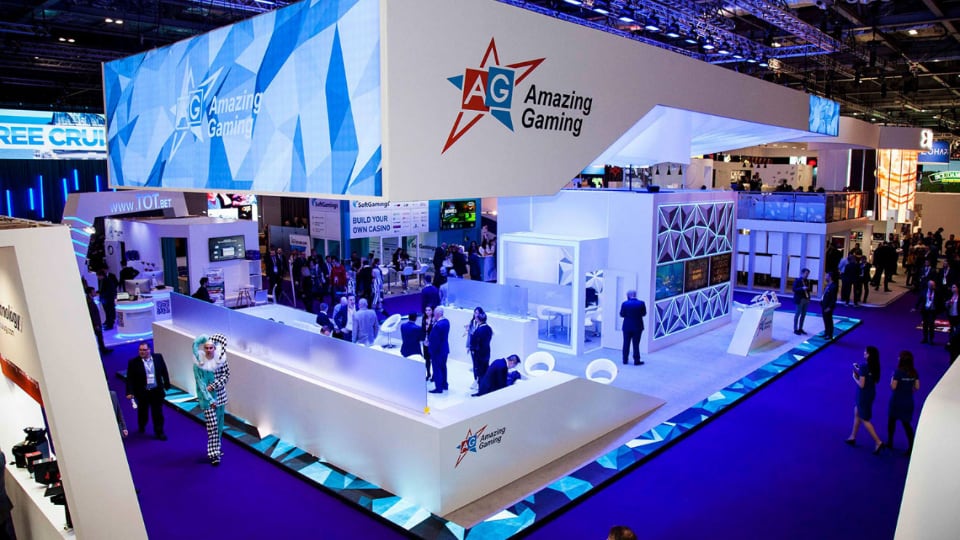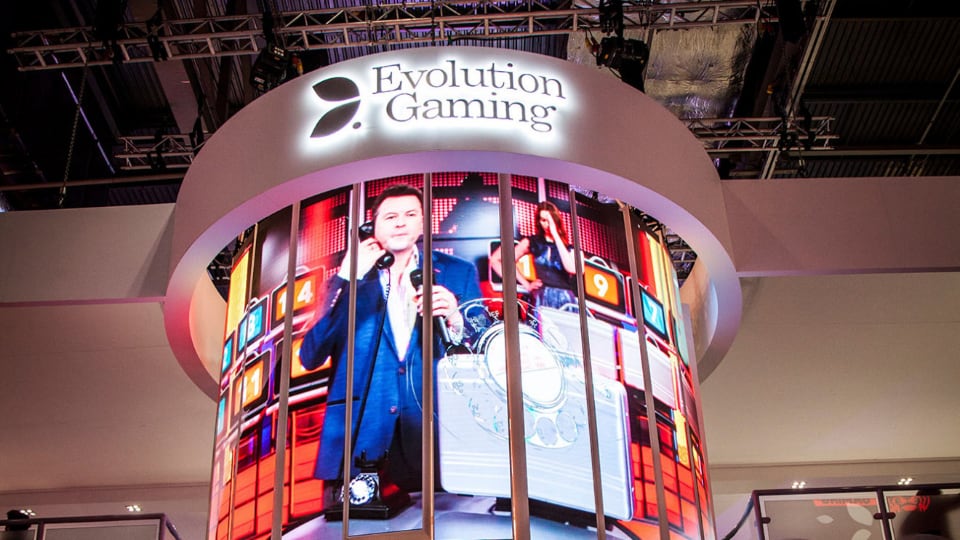 Multiple clients ⋅ Barcelona, Spain ⋅ February 2019
Mobile World Congress 2019
Working as recommended AV supplier at MWC 2019, we supported the design aspirations of our clients with AV ideas and technical know-how. The Smart AV team worked with clients to test designs and content over a five-month period prior to the show to ensure a seamless delivery onsite. We supplied over 1,000 panels of LED to 89 stands at the show, as well as seamless videowalls, 4K screens, touchscreens, Apple & IT products and interactive software.
From stands such as the bold 2.6mm LED four-sided inside and outside cube for Qualcomm (working with Solutions2) to the seamless video wall built into a spiral tunnel design for Tradefair.Our event partners and 30 clients were very happy with the huge impact our AV made across the showfloor at Mobile World Congress 2019. We received extremely positive feedback across our social media channels, specifically for the experiential LED cube for Qualcomm and high-resolution LED wall for Ookla.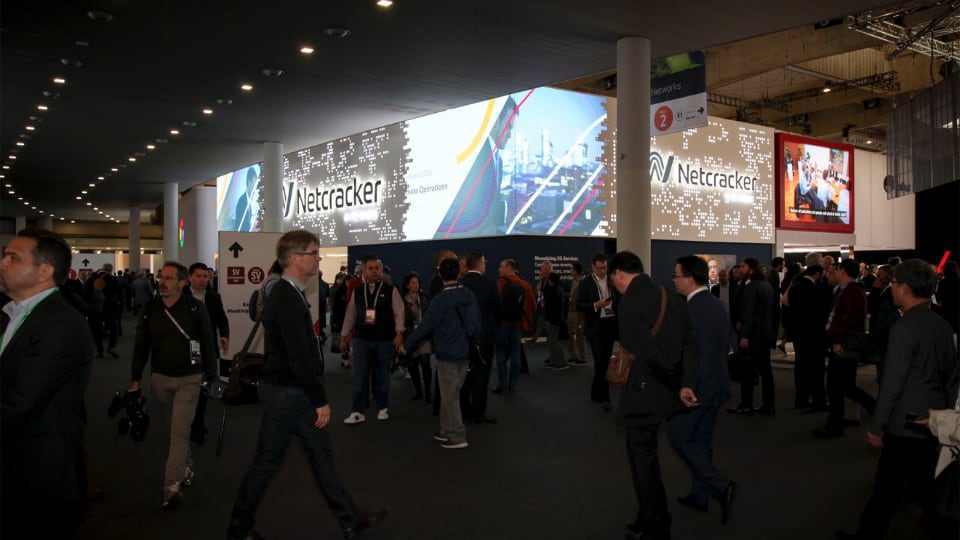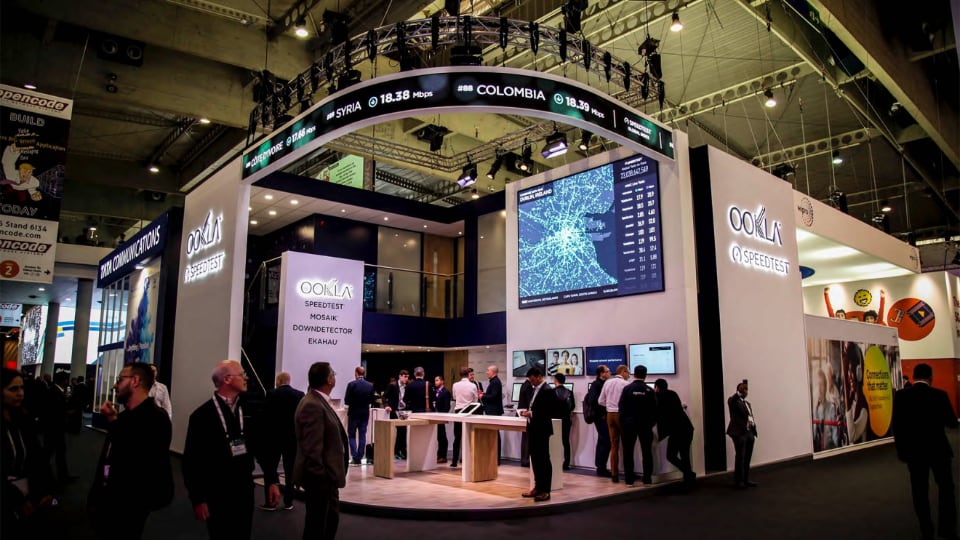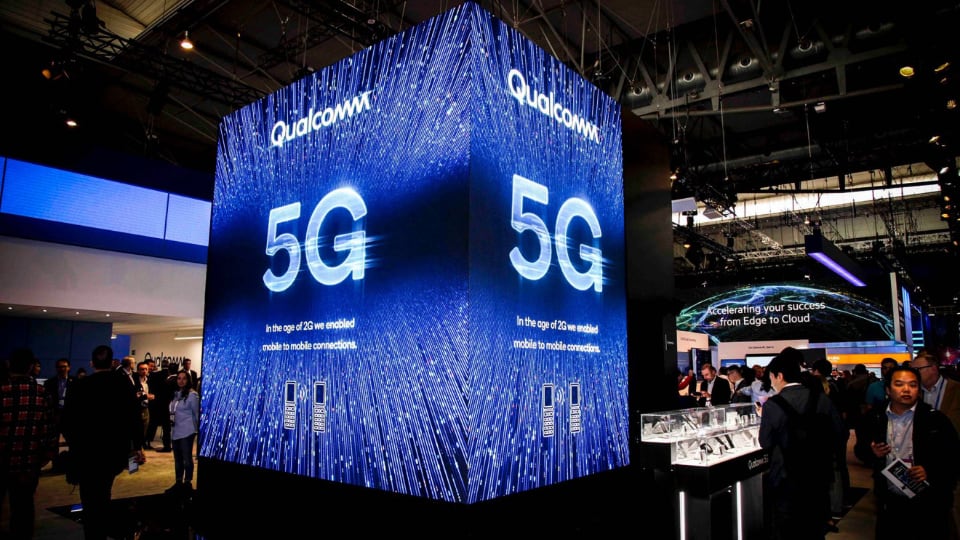 Multiple Clients ⋅ Paris, France ⋅ June 2019
Paris Airshow 2019
Working as an AV supplier at Paris Airshow 2019, we supported our clients with dynamic AV solutions. From stands such as the UTC Pavilion, we supported RTH Plc with our 2.5mm LED floor, alongside a bespoke 3.9mm LED cylinder, two 2.5mm LED walls and a 138" touchscreen. We also built a touch interface for the pillar display and created the content for the LED floor. We also supported Boeing with an unforgettable 1.8mm LED wall and immersive quadrant LED display to content "takeovers" throughout the show and touch pod controls.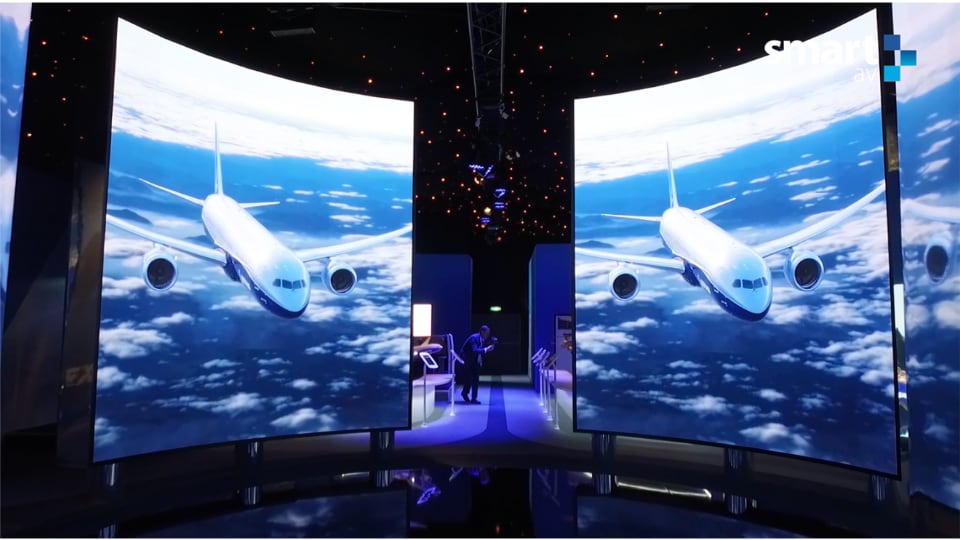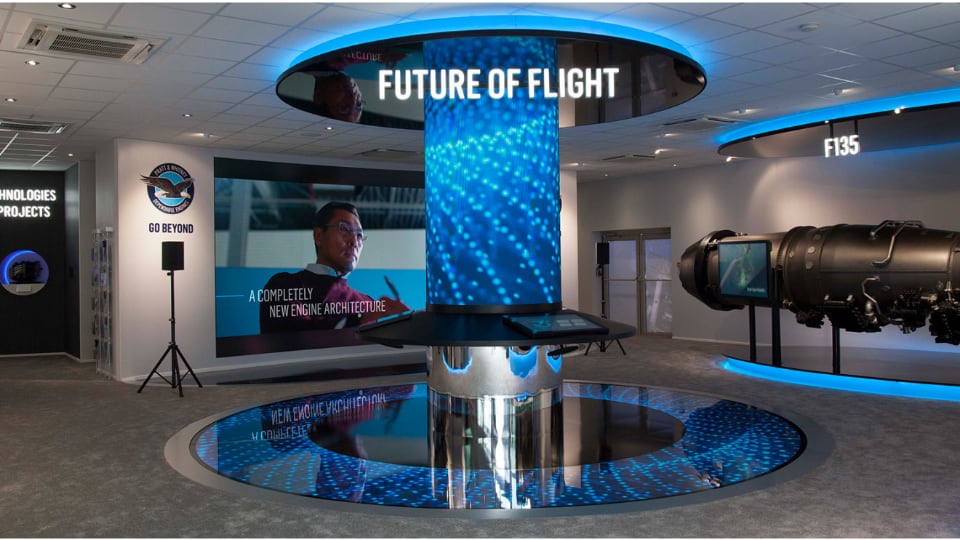 Multiple Clients ⋅ Across the UK ⋅ January 2019
Retail Work 2019
Throughout 2019 we delivered a variety of ground-breaking AV solutions to retail environments across the UK. In February we delivered powerful AV for Mulberry's epic and experiential campaign "Mulberry Reflections", as part of London Fashion Week.
We provided a 144-panel seamless LED cylinder as a digital centre piece, which was surrounded by curved mirrors to create an immersive and reflective experience, as well as a projector wall, lighting, interactive touchscreens and a hazer to enhance the brand's LFW campaign. The retail campaign was designed and produced by INCA Productions. Throughout 2019 we provided LED solutions for shop windows, pop-ups and conferences for Dior. Our bold LED also brought pop-ups to life for Paco Rabanne. 2019 saw retail brands taking their retail spaces to the next level with dynamic AV technology,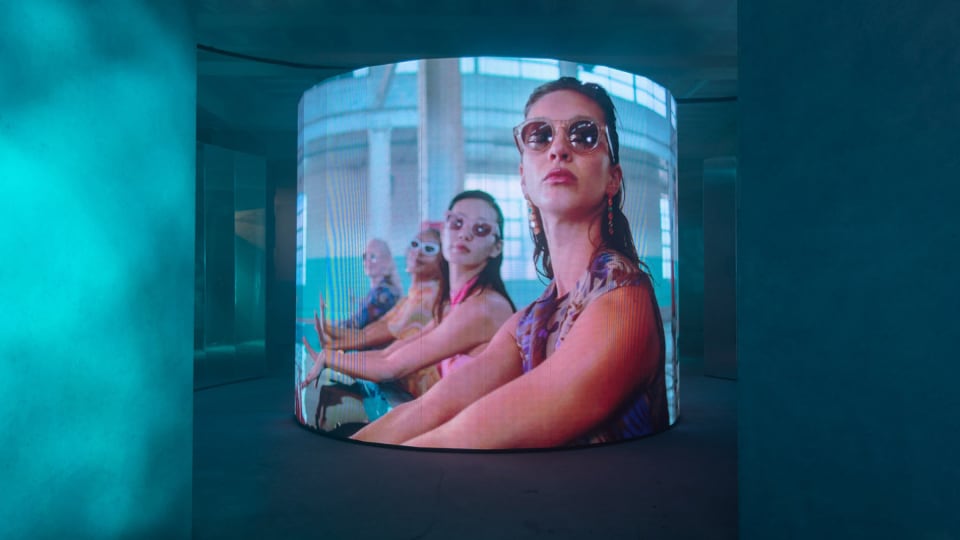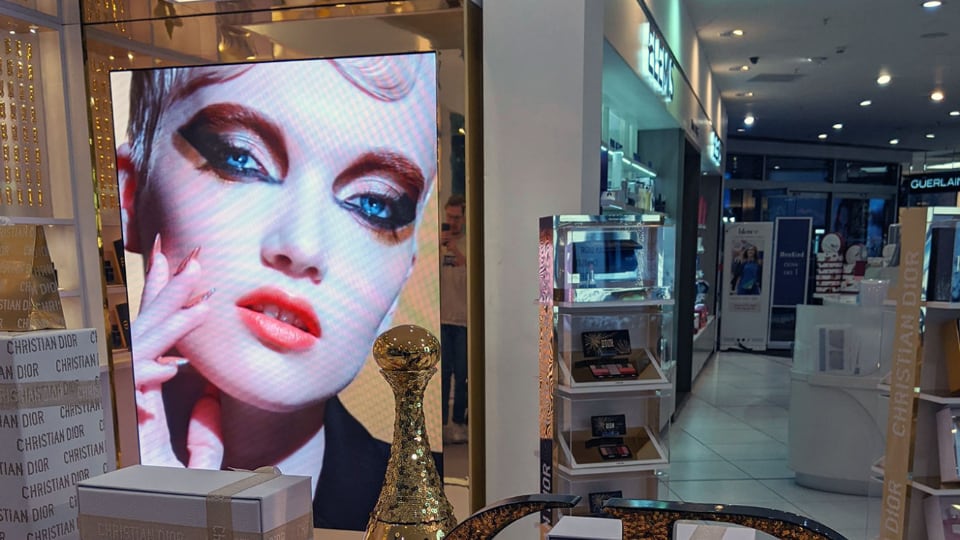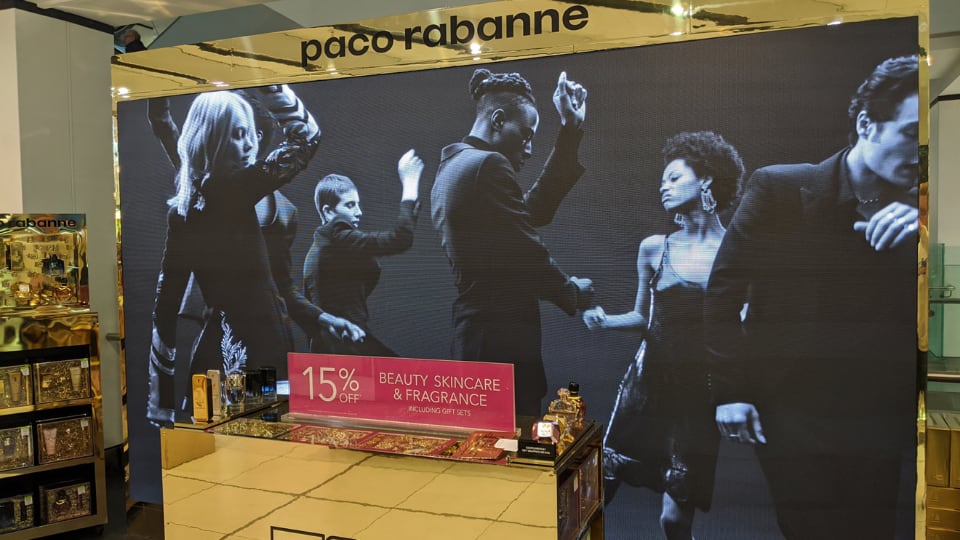 About the expert
Please use the contact form above to request a quote for your event, or reach out to our contact person below on the phone or via e-mail.