We provide event lighting concepts
Event lighting and design are key elements in the setup of any live event. Our innovative designs and event lighting solutions allow us to set the mood and create a special ambiance unlike any other decor. The AV Alliance members are experts in design and installation. They create custom event solutions throughout the world. Let our innovative lighting designers and technicians do the magic for a special and memorable event.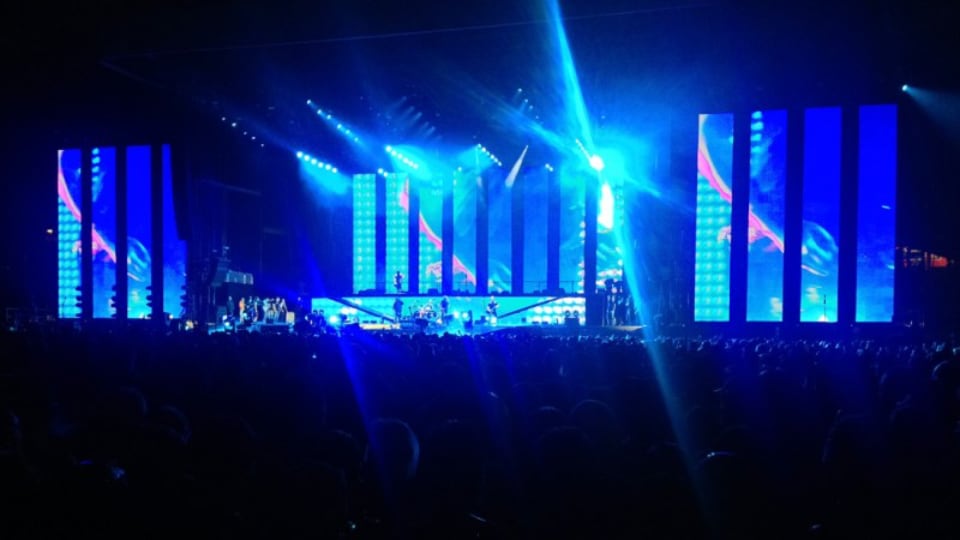 Experienced event lighting technicians
Our experienced event light technicians put a lot of emphasize on creating an atmosphere that will astonish your guests while exactly matching your individual brand preferences. Whether you already have a vision of your lighting concept for your event or are looking to us for ideas and inspiration, the creative and reliable members of the AV Alliance will serve you best and find a unique and beautiful solution for your event space.
Event lighting solutions for live events
Our creativity and experience allows us to find amazing lighting designs for any type of live event venue. We apply professional and beautiful event concepts and installations for the following venues:
Clubs and dance halls
Weddings (wedding parties, wedding ceremonies,any wedding facility)
Churches
Hotel meeting and conference rooms
Board rooms and other corporate meeting facilities
Sport arenas
Covention centers
Guest areas
Unique areas
Trade shows
We provide indoor and outdoor event lighting solutions, bringing together the best event lighting ideas with the most professional and latest event lighting equipment. Our wareshouses across the world give you access to professional event lighting equipment close to your live event location, reducing logistics and complexity. And we are happy to pass those cost savings on to you!
Extensive lighting design experience
With the experience of several thousand events the AV Alliance members follow a clear process when developing your specific audio visual design: First of all we listen to your needs and define what you want to accomplish for your audience. When setting up a joint light strategy we consider the room or event venue constraints and plan the design accordingly. In a next step we develop a rigging plot that fits the venue and your event objectives. Finally we decide together on the best technology to be applied as part of your lighting design. We apply ground supported lighting solutions as well as trussing and rigging solutions. Our experienced lighting designers are used to working closely with you. A close collaboration with the client, the event producer, the creative director and the sound designer helps to create the perfect atmosphere. At the same time, we keep a close eye on safety, energy efficiency and cost effectiveness. We help you to transform your event into an experience for your guests.
Extensive event lighting equipment
How to find the right event lighting company?
The members of the AV Alliance apply premium technology from trusted technology partners. Our warehouses across the globe are stocked with the latest event equipment. We provide modern, innovative and energy efficient event light solutions. As part of our broad set of AV equipment we are able to provide you with access across the following equipment segments of indoor and outdoor products:
Moving lights
Moving spots
Gobo applications
Moving washes
Beams and hybrids
Waterproof lights
LED lights
Modern consoles and wireless control units
LED video and digital lighting
Strobes and effects
Gobos
Outdoor lights
Color lights
Light control solutions
Chandeliers
AV Alliance helps you find the perfect specialist close to your event, even in the most remote part of the world. Reach out to us anytime to find your local event technology partner. Check out our used gear platform, where we also provide used event lighting equipment for sale.