Inspiring Experiences, Memorable Moments
BeWunder specializes in delivering large-scale, complex, and challenging projects.  From staged immersive experiences to full-scale event production – BeWunder draws international expertise and decades of experience in the event, entertainment, and cultural experiences fields to create unique experiences for our partners, irrespective of scope and scale.
Our Event Production unit specializes in creating and delivering various live and hybrid event formats, including corporate events, conferences, opening and closing ceremonies, sports and social events, and temporary experience venues.
We provide state-of-the–art services by combining our expertise in project management, design, and engineering with our cutting-edge audio-visual, lighting, and event IT rental inventory. Our passion is to create innovative solutions and deliver exceptional events with the best quality, on time, and within budget.
Previously known as Neumann&Müller Event Technology, BeWunder now operates independently to deliver 360° design and delivery services for Event Production and Spatial Experiences in the Middle East.
Facts and figures
BeWunder's journey in Dubai goes back to 2006 when our team successfully delivered one of the largest projection mapping shows of that time, for the inauguration of the newly built Dubai International Financial District.
Since 2010, we have been been responsible for design and delivery of multi-sensory, immersive experiences in more than 20 thematic and national pavilions at World EXPOs.
Our multi-cultural team of event technology professionals is capable of executing projects on a high international level under all circumstances, ensuring superior and timely implementation through well-established quality assurance procedures.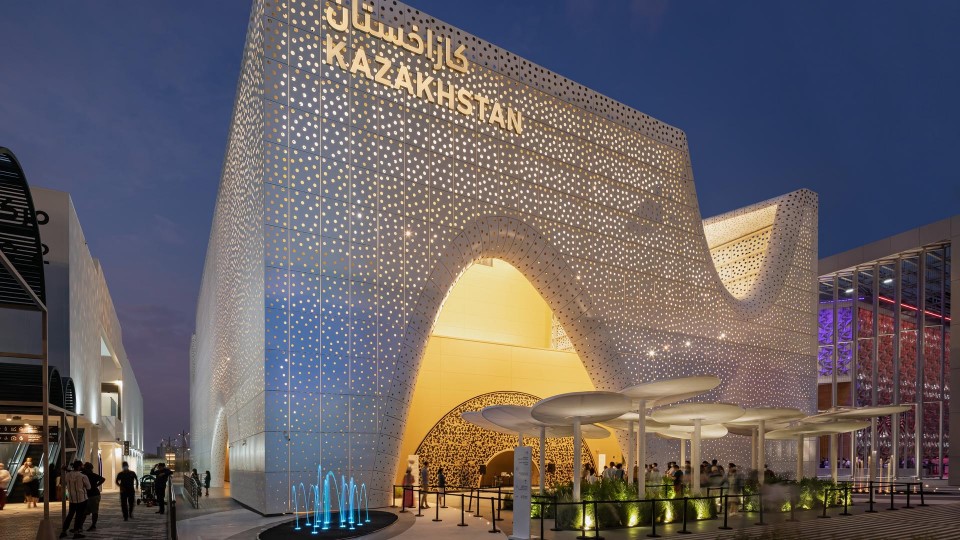 Riyadh, Saudi Arabia ⋅ March 2023
Terhal by DRAGONE
Renowned performing arts and experience design company, Dragone, recently debuted their first collaboration with the Saudi Ministry of Culture to reveal their latest production, Terhal. This creation is the first show of its kind in the Kingdom of Saudi Arabia, paying an ode to the region's rich history, culture, and the significance its people play in modern society.
Dubai, UAE ⋅ February 2023
World Government Summit Dubai
The World Government Summit is a forum that brings together leaders, experts, and decision-makers worldwide to share and build tools, resources, and policies that shape future governments. For a successful 10th edition of the World Government Summit, under the theme "Shaping Future Governments", BeWunder provided the audio, video, lighting, and rigging scope.
Riyadh, Saudi Arabia ⋅ January 2023
Gallery Design at Saudi Design Festival
BeWunder created an intricate projection mapping installation on the façade of the Gallery Design building, with the visual content provided by Kunzberg – an experiential design company from Germany. Gallery Design hosted an event that aimed to bring together individuals in the design community, to highlight their showroom and furniture gallery whilst also having various famed architects to deliver speeches and presentations.
Dubai, UAE ⋅ March 2022
Dubai World Cup After-Race Concert
On 26th March 2022, the Dubai World Cup hosted the biggest and most prestigious international horse race at Meydan Racecourse, carrying a purse of US$12 million. For the first time since 2019, the Dubai World Cup welcomed nearly 40,000 people from around the world, showcasing the city as one of the leading venues for international sporting events.
Dubai, UAE ⋅ October 2021 – March 2022
EXPO 2020 Dubai, Japan Pavilion
The Japan Pavilion presents a mind-blowing exhibition where visitors go on a wild ride from the past to the future. It shows how one country can harmonically incorporate traditions, culture, technology, and nature. In addition, the pavilion reveals one of the country aspects as an "encounter of ideas", where concepts are being transformed into actions for a better future of the planet.
Astana, Kazakhstan ⋅ October 2017
EXPO 2020 Dubai, Kazakhstan Pavilion
The Kazakhstan Pavilion is highly interactive and perfectly designed. BeWunder handled a few of the challenges related to AVL scope, namely, high design demand on light scenes and planning. It required working with contrasting mounting positions for different types of lighting fixtures.
Please use the contact form above to request a quote for your event, or reach out to our contact person below!