Services
Event Rigging and Truss
Rigging is the process of setting up different types of event equipment on a variety of event structures (trusses) either manually, by cranes, or hoists. Technicians use a variety of rigging equipment – cables, chains, ropes, clamps, straps etc. – to attach equipment to truss. These trusses bear the weight of massive speaker units, dozens of moving lights, hanging LED screens, staging sets, and any else that is in the air during your event.
In order to ensure that everything goes well, load calculations and safety checks are carried out prior to the setup of any structure. Strict engineering rules are applied by all members of AV Alliance to provide safe structures and solutions for all different event types and sizes.
Top quality rigging solutions for your event
Just like in any other aspect of event technology, our members are in partnership with the best truss and rigging equipment manufacturers – such as our Gold technology partner and industry innovator Eurotruss – in the business to ensure that they are able to provide you with the safest and highest quality services.
We are able to build custom truss and rigging solutions that best fit your expectations and venue. Our members take on the responsibility to liaise with your event production team, the local venue staff and any suppliers to ensue that the rigging process is carried out according to the highest quality standards. We offer the complete range of services to deliver your individual projects, from start to finish: consultancy, project management, planning, design, installation, inspection, dismantling.
Event rigging for any venue
Rigging is a job that requires a well-trained team of technicians, a solid planning process, and accurate execution. Our members have both the experience and the expertise to carry out rigging installations for venues of any size, whether you require a small setup for a studio environment or a complete arena rigging for a live show.
Our members are experts in a variety of event types that could require rigging: corporate events and meetings, conferences, festivals and concerts, trade shows and exhibitions, product launches, weddings, or events in houses of worship.
Event safety is our top priority
All members of the AV Alliance adhere to the relevant international safety standards for events. Especially when it comes to entertainment and arena rigging services, our members apply strict safety measurements during all engineering phases, such as pre-installation planning and engineering, venue inspection, rigging design, installation, and dismantling. Our engineers and technicians also pay close attention to the safety of the event crew and all of the equipment used.
EVENT RIGGING AND TRUSS RENTALS
Rigging equipment (cables, chains, clamps, etc.)
Spigoted truss
Conical truss (multi, heavy, pre-rig, etc.)
Touring truss
Sound towers & LED bridges
Arches and ground support
Circular truss
Miscellaneous (corners, connections)
Chain hoists (electric or battery-operated)
Lifting towers
Load weighing equipment
Technical support
Worldwide network of warehouses
We have trusses and rigging equipment in stock at over 100 warehouses in our worldwide network, which means that wherever you have your event, we are able to bring your transportation and logistics cost way down.
Thanks to their immense experience in creating live events, our member companies provide professional rigging services by applying strict engineering principles to ensure safe execution of any event.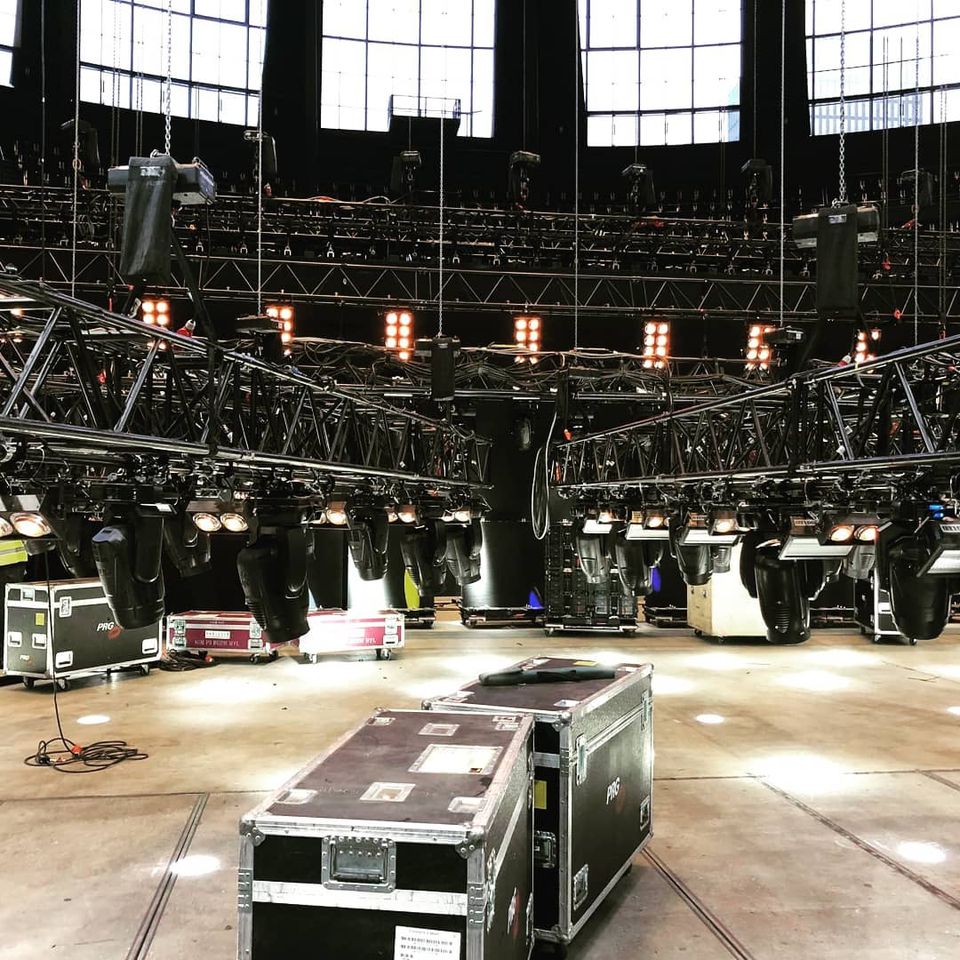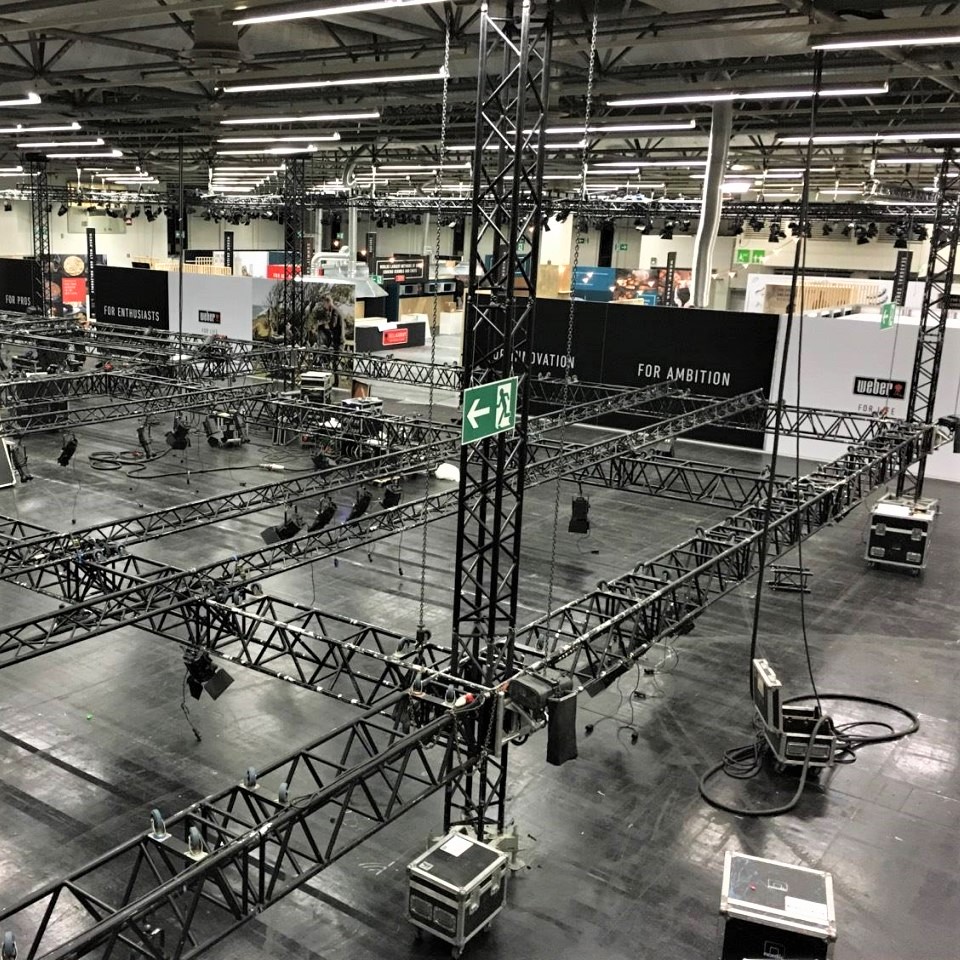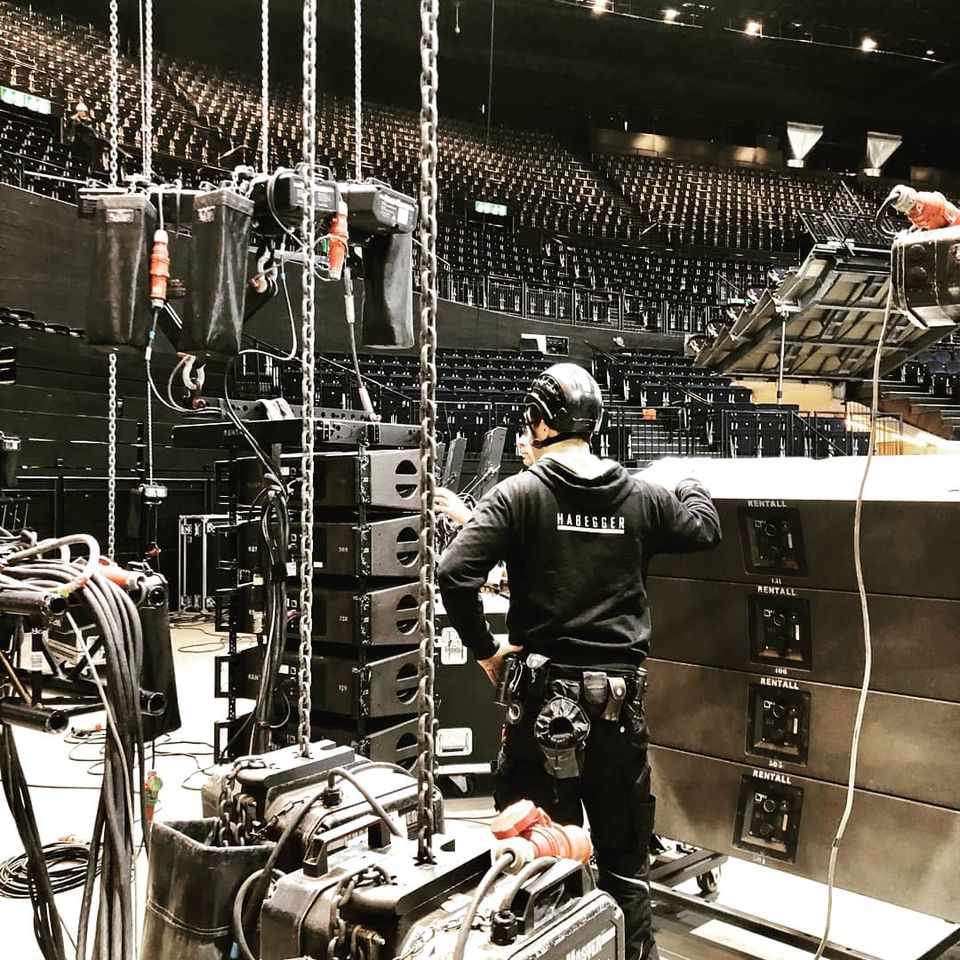 WE OFFER YOU EVENT RIGGING SERVICES