Get Your Next Event Right With Stage Right
Stage Right, Inc. is a Chicago-based global live audiovisual event and virtual production services company. We create online and in-person corporate and association events via light, sound, video, pre-production, and production management services.
Through the company's proprietary StageCraft™ production planning process, Stage Right, Inc. delivers the right mix of technology and staging to deliver innovative budget-conscious and flawless productions that have satisfied hundreds of clients over thousands of events in North America, South America, Europe, and Asia since 1991.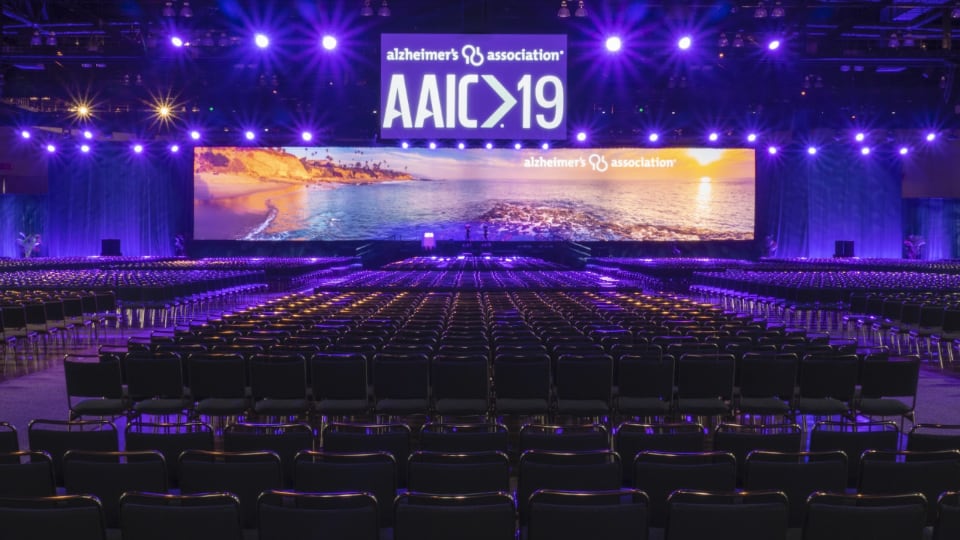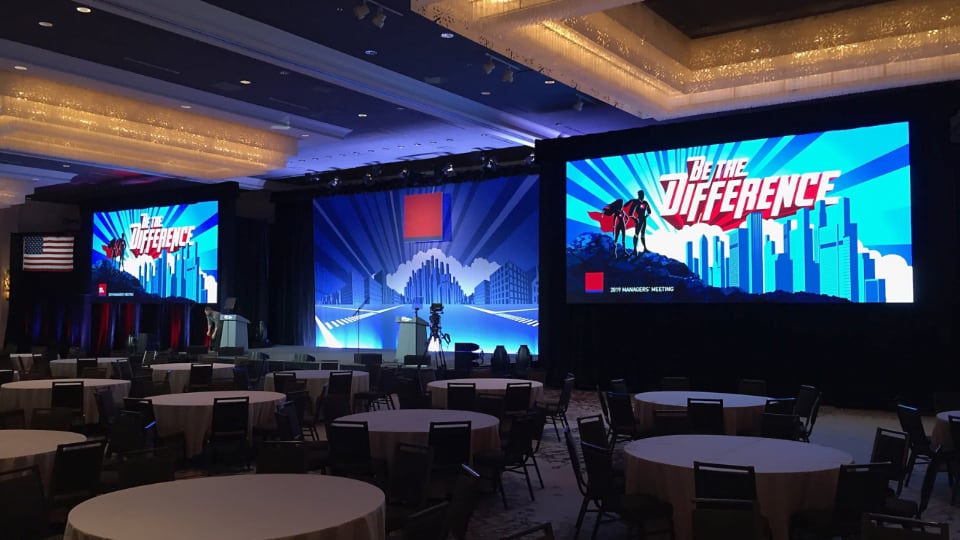 Alzheimer's Association ⋅ Los Angeles Convention Center, Los Angeles, CA ⋅ August 2019
AAIC 2019 (Alzheimer's Association International Conference)
Since 2003 Stage Right, Inc. has served the Alzheimer's Association as their global AV service company. Our engagement for this conference has grown over the years, topping 6,100 attendees in 2019. Program highlights include: 5 Plenary Sessions, 8 Symposia, 61 Oral Sessions, 31 Named Sessions, 3 Workshops, 596 Presenters, and 2,306 Poster Presentations.
Major Medical Technology Company ⋅ Chicago, IL ⋅ February 2019
High Tech Medical Meeting
Every year when we work with this client we're challenged to create a fresh solution for this medical device maker's annual global sales meeting. The client wanted a high tech look. We delivered a high definition LED wall and true 4k content, paired with LED elements that supplied secondary messaging and dazzling lighting design. This arrangement also maximized utilization of limited ballroom space
Please use the contact form above to request a quote for your event, or reach out to our contact person below!