The Highest Technology in Audio, Video and Lighting
There is no small event for us; we always deliver the best service with our professional team to make it unique and memorable.
We Conceive, Design, Produce and Execute events on every scale:
Immersive productions: video mapping, panoramic video projection
Rental and staging: video, audio and lighting equipment
Events conceptualization and realization in the commercial, cultural, corporate, governmental and social areas
Concerts, Corporate Events, Social Events, Advertisement Video Mapping
If you want to communicate with originality, transmit effective messages and persuade with imagination, produce with the best: Niza Producciones.
The experience of 31 years in the market has allowed us to evolve with the communication languages and technologies, giving us the capacity to fully exploit the features of each area.
Niza Producciones was founded in 1987, being part of Grupo Niza, company recognized for the installation of control rooms, home theaters, intelligent buildings and sale of projection and audiovisual equipment for over 40 years.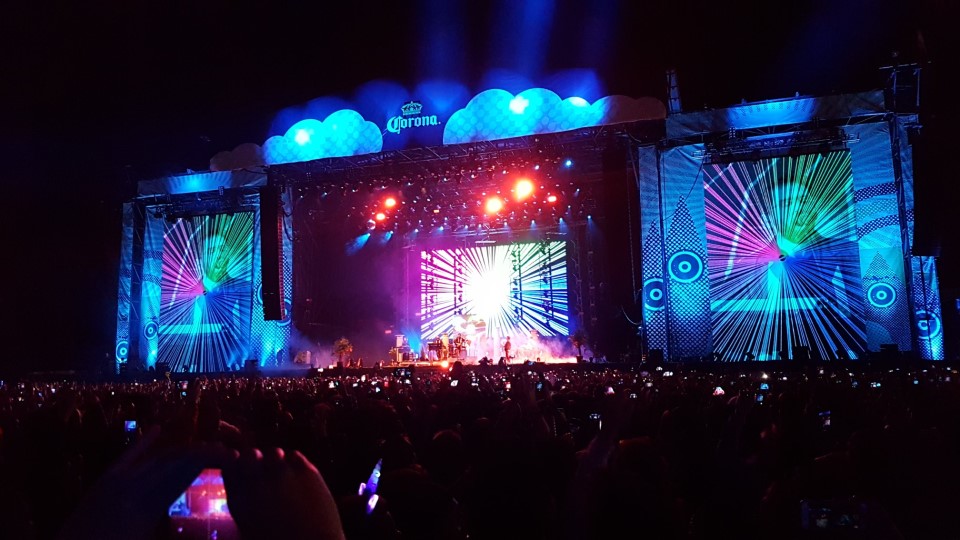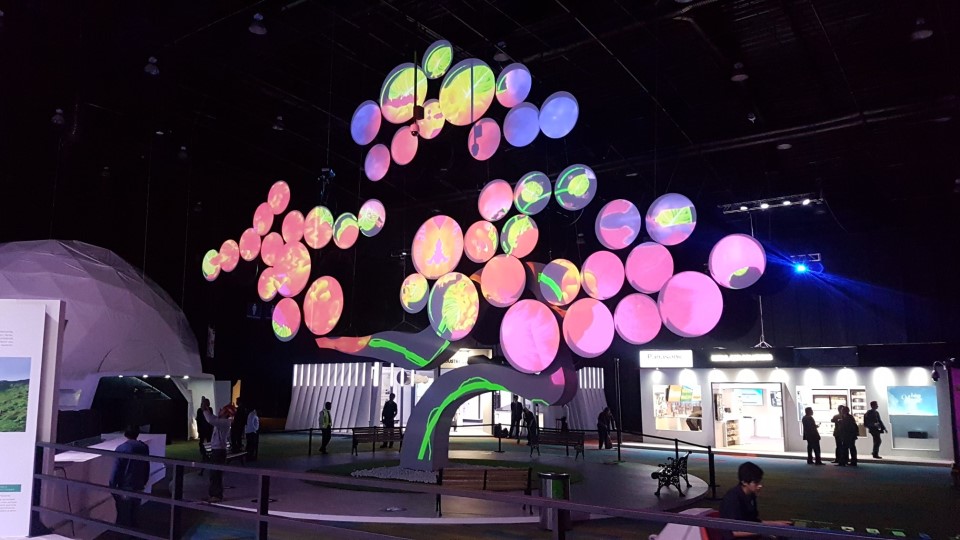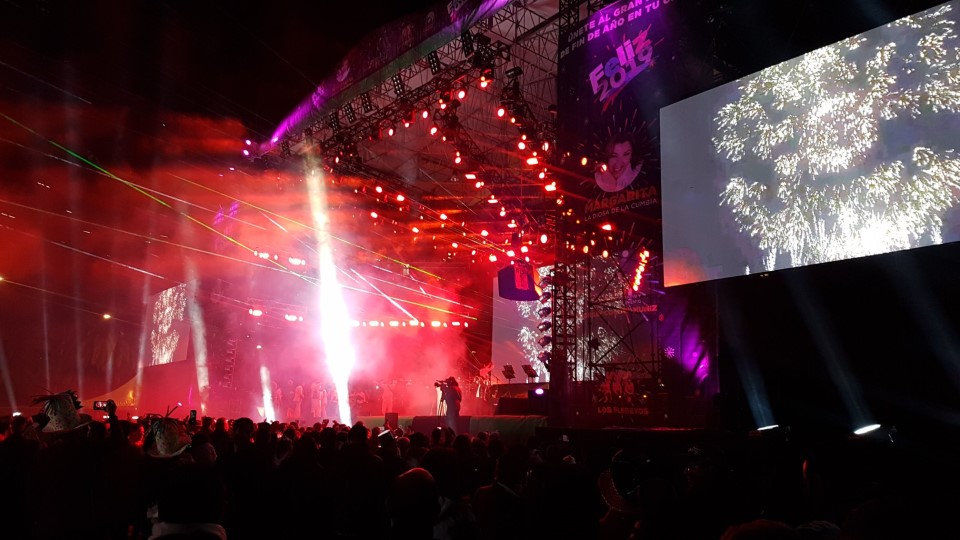 OCESA ⋅ Autódromo Hnos. Rodríguez ⋅ November 2019
Corona Capital Festival 2019
We were in charge of video control and Imag system for all the stages at the Corona Capital Festival 2019 celebrated in the Autodromo Hnos. Rodriguez in Mexico City.
Urbanae ⋅ Revolution's Monument, Mexico City ⋅ October 2019
Day of the Dead Festival Inauguration
We participated with eight 30K laser Panasonic video projectors and Disguise media server in the inauguration of the Day of the Dead Festival for a video mapping at the Revolution's Monument in Mexico City.
Showbox Inc. ⋅ Fronton Mexico @ Mexico City ⋅ May 2019
Meredes Benz Fashion Week
We participated at this year's Fashion Week promoted by Mercedes Benz at the Fronto Mexico with LED screen and video control.
WTC EXECUTIVE ROOM
Our executive space, comfortable and suitable for collaborative streams at management level. Ideal for streaming using the most suitable platform and always taking care of the security of the transmission.
SET PANEL
TV studio type space, ideal for simulating a news story, holding a press conference, or functioning as a board room, with the possibility of streaming by using the platform of your convenience.
SET FORUM
If your thing is to be on a stage, this set is right for you. Conferences, seminars, congresses, you name it – and we will make it possible. The set features a 5.5m x 3m LED screen. High resolution streaming and a video control system that can make your audience feel as if they attended your event in person. There can be up to 4 participants  on set simultaneously, considering safe distancing measures.
Please use the contact form above to request a quote for your event, or reach out to our contact person below!