Your Team Behind the Scenes
PSP are one of the UK's leading independent technical production companies specialising in Live, Hybrid and Virtual Events, with an extensive inventory of state-of-the-art equipment including LED and display, projection, media servers, cameras, vision control, sound, lighting, staging and streaming. 
Successfully delivering on behalf of our clients for more than 20 years, during the pandemic we invested heavily in our staff, our technical kit and wider capabilities. As a result Virtual, Hybrid and Streaming are now core services we provide as part of our wider AV offering. We have a fully customisable virtual event platform built with your needs in mind; combine that with 15 streaming studios, high end technical equipment and a 2GB leased line, we enable you to effectively engage with your customers and audiences wherever they are in the world. 
We tailor and design every event AV package to meet your specific needs, going above and beyond by providing supplementary services through our in-house team of creatives and dedicated engineers. Our close working relationships with many of the world's leading equipment manufacturers helps keep us at the sharp end of event technology. But don't just take our word for it…
"We have worked with PSP for over 20 years and they are an extended part of our team. Delivering globally with us and more recently developing the virtual and hybrid offering. The proactive technical support is fantastic matching equipment and technical team to the experiences we are trying to create in a cost effective manner" – MD, Top Banana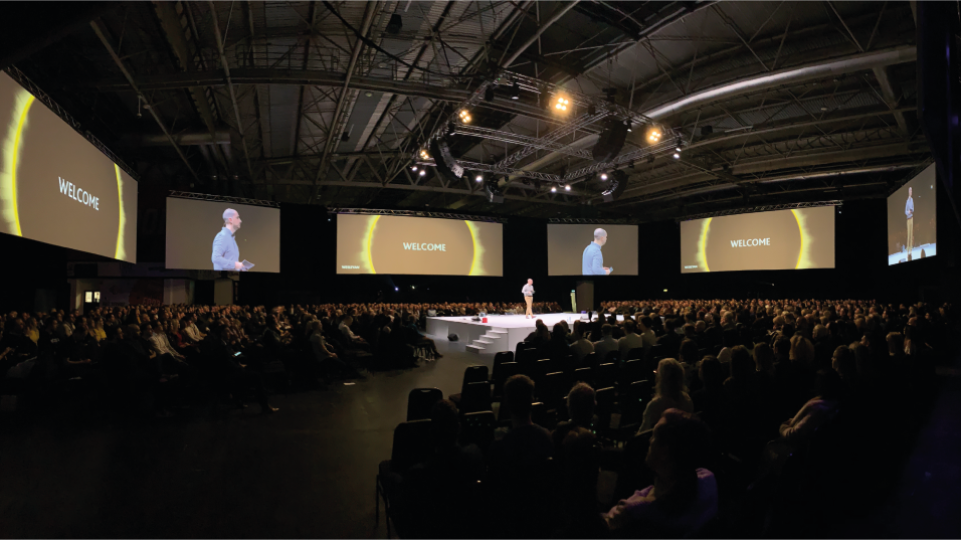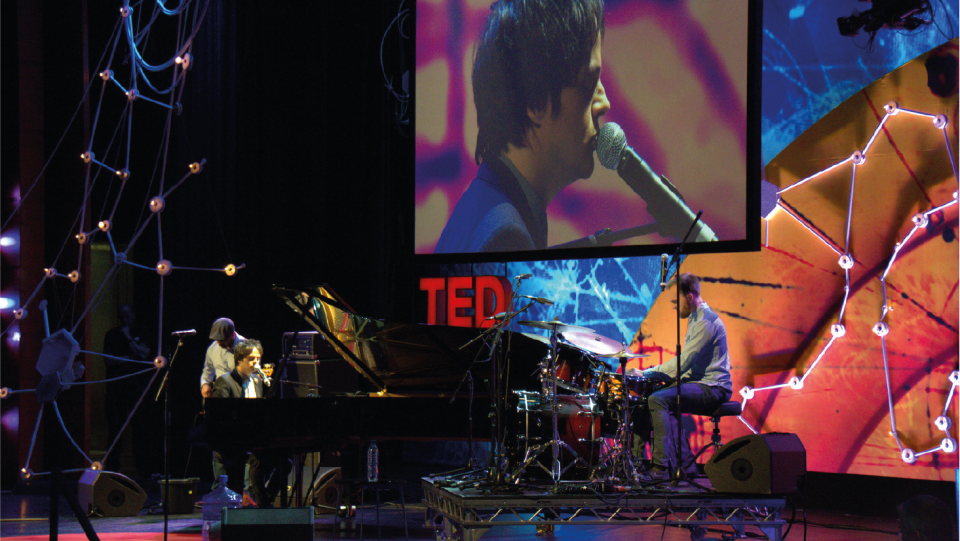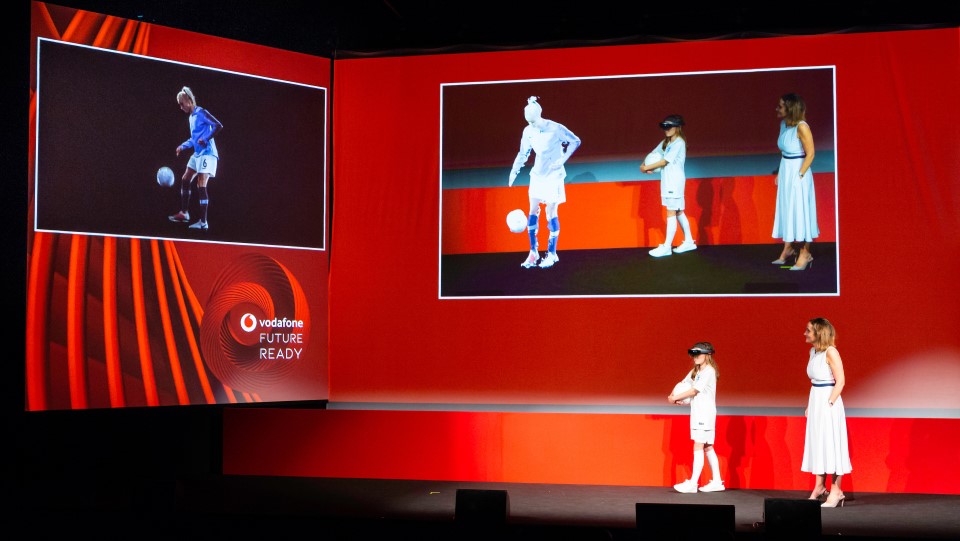 Bradbury ⋅ August 2022
Mahindra Racing BEV Launch
In August 2022 PSP had the opportunity to support Hyperlink with the Mahindra Racing BEV Launch at their UK Headquarters in Banbury.
The complex launch involved the PSP team working closely with Hyperlink based in Mumbai to achieve a seamless car launch at the Banbury EF1 site. The event was also used to launch the opening of the MADE (Mahindra Advanced Design Europe) building, the new design centre for Mahindra.
Birmingham ⋅ July-August 2022
New Zealand House at Commonwealth Games 2022
PSP were pleased to collaborate with the New Zealand team to assist with all the technical AV aspects for their house during the Commonwealth Games 2022, which was hosted by the city of Birmingham. New Zealand House was where all team members, staff and families were able to relax and watch the games in comfort, when they were not competing or supporting live from the many locations across the city.
This job required a lot of logistical and technical planning. From cable routes and power to multiple streams, there were many site visits and lots of late-night calls to speak with the team in New Zealand.
March 2022
Citizen Excellence Awards 2022
PSP jumped in to make Citizen's 2022 Excellence Awards to the next level after the company had made the decision to host the event virtually for another year, from PSP's own B30 Studios based in Kings Norton.
With over 700 virtual attendees watching the stream, the event was opened by a sparkling string trio, and was hosted by Citizen's Director of Communications. A all nominees, finalists, and winners were celebrated, and Citizen's very own staff choir closed the show.
Edinburgh ⋅ October 2021
TED Countdown Summit 2021
In 2021 was tasked by their client TED to provide audio visual support and technical production for the TED Countdown Summit 2021, taking place in Edinburgh ahead of the COP26 Summit.
TED has been a long-standing client of PSP's and being able to work on one of the first live TED events post pandemic was a delight for all. To keep everyone as safe as possible, all crew and delegates were required to take a Covid test every 72 hours.
London ⋅ May 2018
One Plus 6 Launch
Mobile tech company OnePlus launched their newest model of smart phone, the OnePlus 6 in May 2018.
PSP were incredibly pleased when brand experience agency, Matter XP asked us to provide video technology for the UK launch of the new product, at the Copper Box Arena in London's Queen Elizabeth Olympic Park.
December 2020
Apteco Live 2020
PSP were pleased to deliver Apteco Live Online 2020 from our virtual event studios in Birmingham this Autumn.
The two day event saw over 500 remote viewers log on to our own bespoke platform, Virtual Event hosts, for a packed programme hosted by Managing Director of Apteco, James Alty.
RAI Amsterdam ⋅ January 2020
European Women in Tech
Following three years of sell-out conferences, Europe's largest and most vibrant women in tech conference, European Women in Technology returned to Amsterdam for two days of life-changing content designed to provide you with actionable insights into the tech industry.
Held at the RAI Amsterdam, with a 2-day build, followed by 2 live show days and a hefty 8 hour derig. The event welcomed 4000+ delegates with 200+ keynote speakers, 100+ sessions, 40+ workshops all from across the global technology industry.
Birmingham ⋅ January 2021
One Wesleyan
For the third year running, PSP supported Wesleyan on their Annual Conference, held in the 10,195 m2 Hall 12 at the NEC Birmingham.
This project has taken almost a full year of careful planning and preparation. PSP were responsible for the concept, design, content, 3D visuals, CAD plans, technical and scenic management.
The 2019 event was developed around the theme of "Eclipse" which ran as a consistent message throughout.
Newbury & Manchester ⋅ October 2018
Vodafone 5G Launch
Following the announcement in June this year that seven cities will become Vodafone 5G trial areas in Autumn 2018, PSP were privileged enough to support brand experience agency, Freeman XP, with the ground-breaking Vodafone 5G launch event.
With the world's media in attendance, the UK's first ever live 5G stream featured England and Manchester City Women's Football Captain, Steph Houghton MBE, calling in from Vodafone's Manchester office and appearing as a live 3D hologram on stage in front of a 200pax audience, at the telecoms giant's UK headquarters in Newbury.
Locations: PSP Live Studio, Birmingham
Video Quality: HD
Sound Quality: Broadcast
Number of Cameras: 4 x HD Camera Channels (incl. Jib and Track)
Internet Speed: 2 x 1GB Fibre Pipe and Bonded 4G Backup
LED Screen Availability: 3.2mm Corner LED Screen. L Shaped Screen – 12m x 3m and 1 x 98″ LED Screen in corner of studio
Streaming Software: Hardware Encoders
Locations: PSP Streaming Studios, Birmingham
Video Quality: Up to 4K. e2 and vMix based MCRs, dependent on requirements
Sound Quality: Broadcast
Number of Cameras: Remote Presenters
Internet Speed: 2 x 1GB Fibre Pipe and Bonded 4G Backup
LED Screen Availability: N/A
Streaming Software: Hardware Encoders
Please use the contact form above to request a quote for your event, or reach out to our contact person below!