If You Need It, We Have It.
We deliver premiere audio visual services on time, within budget, and with our unique creative vision anywhere in the world!
For 29 years, Media Stage has provided specialized AV solutions for the events industry. We are seasoned professionals who implement the latest technology to engage audiences and present a vivid, audible and memorable event experience. Our friendly and courteous staff delivers exceptional customer service. Experts in production support, we will work diligently to ensure that the technical execution of your event is flawless.
When Media Stage, Inc. started in the 90s, the core clientele was within the music business. At these industry-specific branding events and meetings, we became experts in producing concert style performances for the corporate world. Some of the live events we have produced featured "A-List" performers such as Jennifer Lopez, Prince, Pitbull, Lionel Richie, Jessica Simpson, Bruno Mars, Madonna and many more.
Media Stage has a fully staffed and equipped branch in Puerto Rico that provides services for clients in all corners of Latin America and the Caribbean. From our headquarters in South Florida we have staged, produced or managed events all across the United States. In recent years, we have also done events in Australia, Central America, Southeast Asia and Europe
Media Stage has the equipment, the team and the experience you need to make any event a huge success!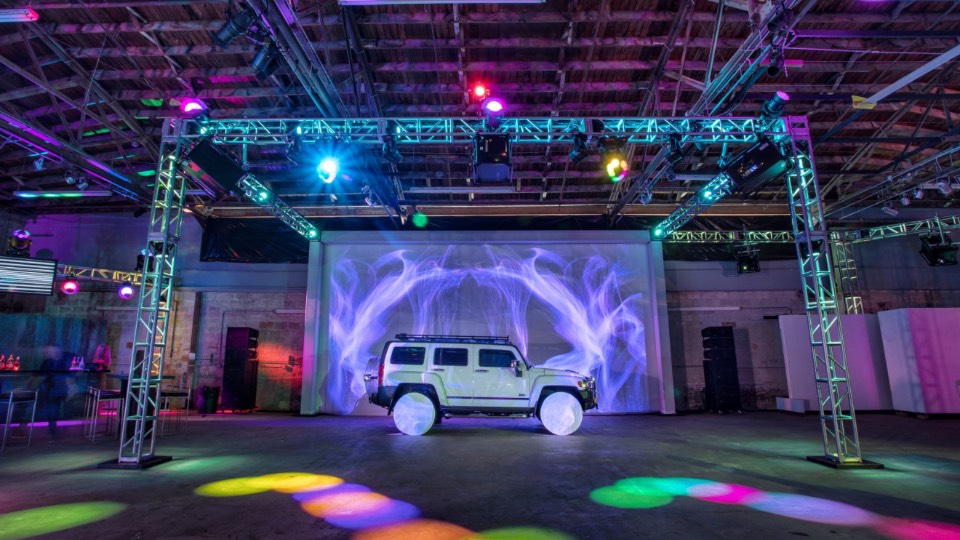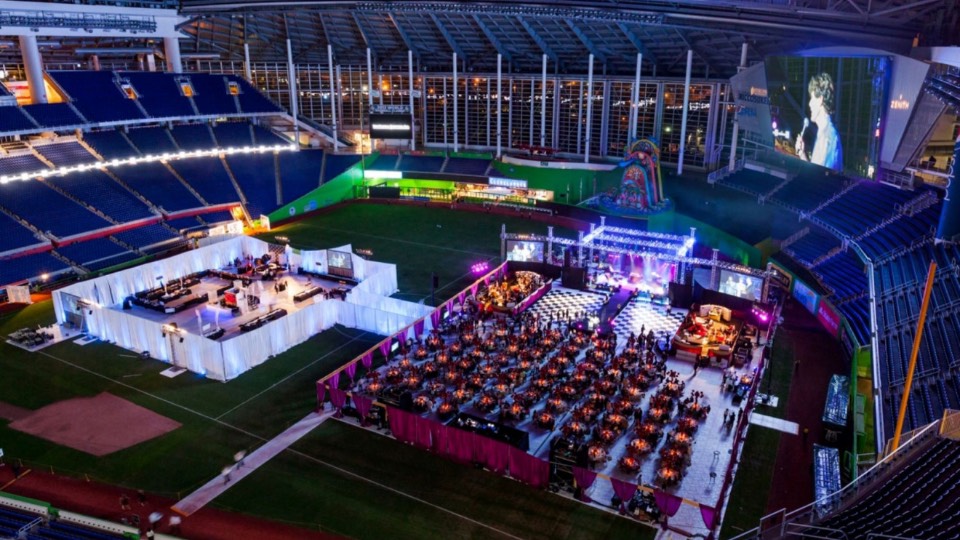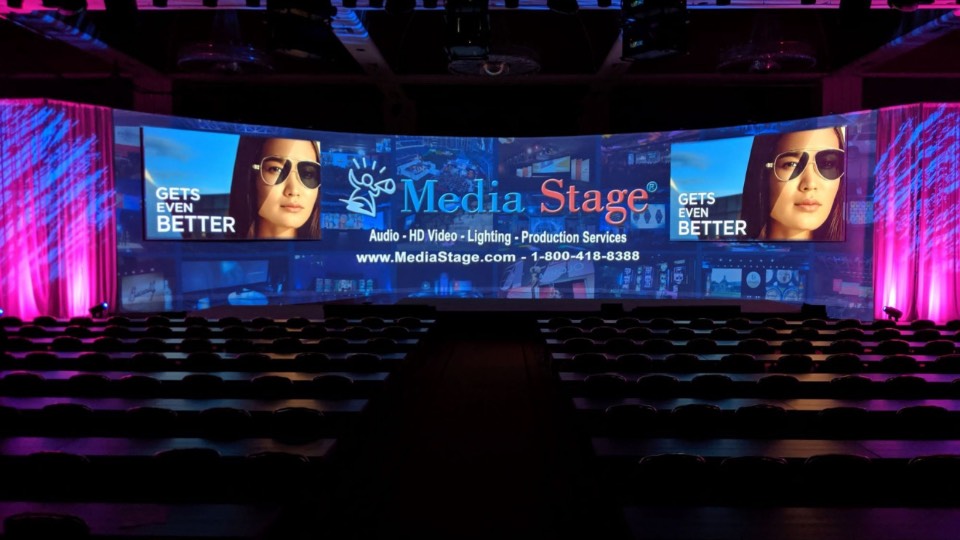 Florida Panthers ⋅ BB&T Center – Sunrise, FL ⋅ September 2019
Florida Panthers Media Day
We were responsible for creating the lighting design for Florida Panthers Media Day 2019-2020. These gladiator shots will be used for their upcoming season for in-game presentation.
Our lighting techs set everything up the day prior to the shoot and the execution went flawlessly and as scheduled once on site. It was a great experience and Media Stage enjoys a strong partnership with multiple NHL teams.
Location: Sunrise, FL
Video quality: HD Video; 4K upon request
Sound quality: Up to 8 independent channels of audio available
Number of cameras: 6 cameras on hand, more by request
Internet speed: 122 Mbps – download, 23 Mbps – upload
Screen/LED availability: LCD sizes 42″-80″; Screen sizes 4'6″ x 8′ to 47′ Widescreen; LED (3.9mm) – 230 tiles 19.9″ x 19.9″
Streaming software used: IBM Platform (Formerly Ustream)
To learn about Media Stage's virtual studios, please visit the Media Stage website.
Please use the contact form above to request a quote for your event, or reach out to our contact person below!