As a pioneer of the Maltese events organisation and audio-visual sector, Powerhouse Ltd has set itself apart as a stalwart of innovation, solutions-driven approaches and creativity.
Your event experts in Malta
Launched in 2009 to provide a vast range of audio-visual services, the company specialises in the provision of lighting, sound, LED screens, projections and custom-built staging services.
As a member of the Synergix Group, the company was founded by Mark Vella, who brought a wealth of theatrical, audio-visual and creative experience to the table. His diverse background enabled him to really set Powerhouse apart, and qualified him to present a range of logistical solutions on top of the technical solutions that Powerhouse was fast becoming renowned for.
Since those early days, the company has enjoyed a plethora of exciting milestones, including providing the artistic concept, storyline, set-up and audio-visual equipment for an event organised for Oprah Winfrey on private chartered cruise liner in the Mediterranean, as well as the first-ever 3D conference in Malta. Powerhouse is also renowned for having installed the largest screen ever in Malta, at The Point Shopping Complex in Sliema.
Today, as an ISO 9001: 2015 certified company and member of the 'international leading event technology rental specialists AV Alliance', Powerhouse is proud to provide bespoke staging set-ups both in Malta and overseas. With a team of over 20 dedicated creatives at its helm, the company consistently proves itself as a leader within the audio-visual and events organisation sector on the island. In fact, as Powerhouse looks proudly into the future, it is dedicated to remaining at the very forefront of the latest sound, video and lighting technology in Malta.
Professional conferences and events
Whether you're organizing an intimate activity for a handful of people or a stand-out event for a few thousands, Powerhouse is your go-to partner for an audio-visual and logistical solution that works.
With a vast portfolio of successful conference and events projects stretching back to 2009, the Powerhouse team will set your mind at rest by ensuring your event goes without a hitch, and also comes in on-time and on-budget.
Depending on your requirements, we offer a range of bespoke products and services including digital conference language systems, trussing and ground support systems, high-resolution projections, intelligent stage lighting equipment, multimedia show software and decorative and light furniture.
So from sourcing the very latest audio-visual equipment for your presentations to perfectly lighting your gala dinner or reception, Powerhouse will provide the ultimate audiovisual solution.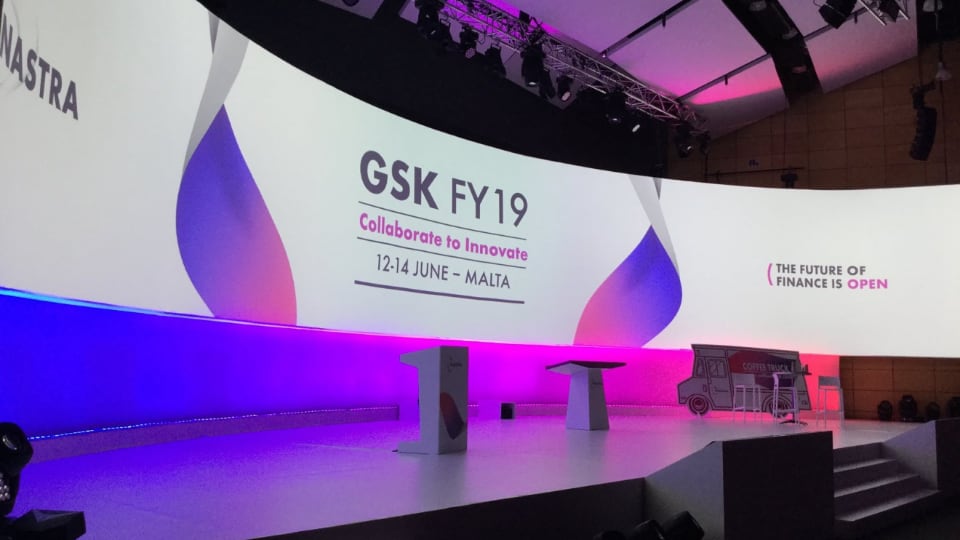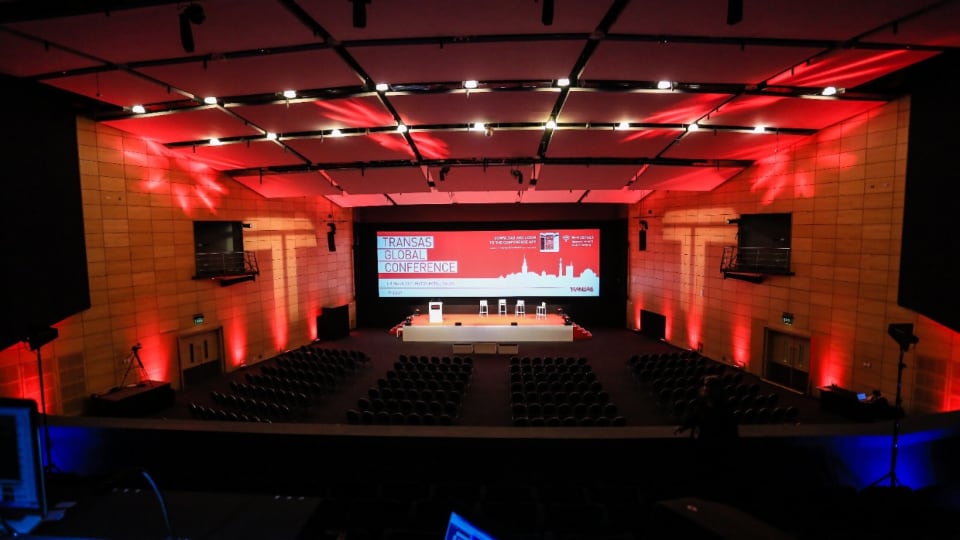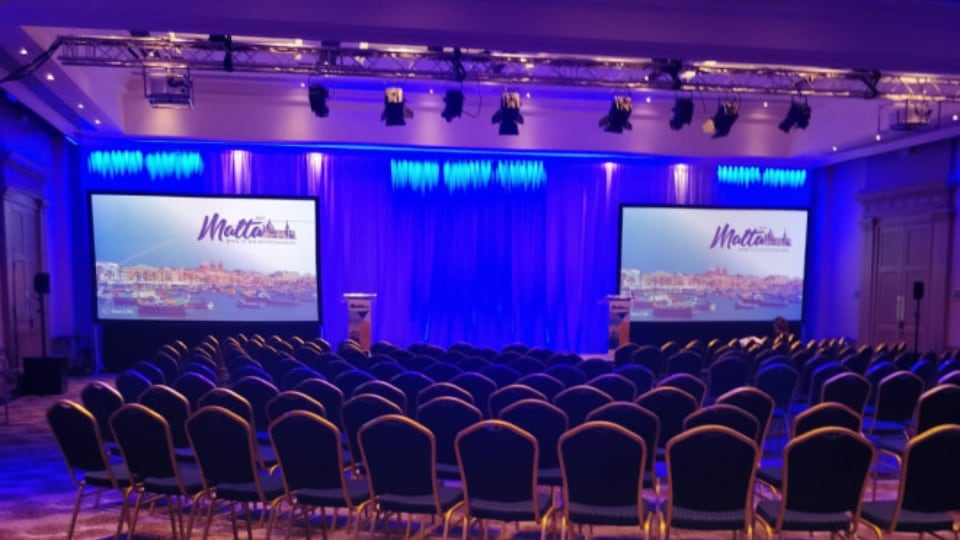 Please use the contact form above to request a quote for your event, or reach out to our contact person below!