Top-Quality Event Technology
N&M is a high-end partner in the field of audio-visual and lighting integration and offers its clients complete turnkey solutions including creative design, concept consulting, expert technical planning, project management, build services and system programming, operation and maintenance. Our renowned design & build approach ensures seamless high-quality realization throughout every stage of the project.
With expertise gathered over the years, we have the most comprehensive know-how in all aspects of event technology, specializing in the areas of audio, video, lighting, rigging, event-IT and content production.
We have a wealth of experience when it comes to temporary and permanent installations, offering purchase and rental options.
Facts and figures
Since 1981, we have been developing innovative solutions to clients all opting for first-class event technology. In 2007, we have established ourselves in the Middle East with an office and a warehouse stocked with cutting-edge equipment.
To date, N&M has 18 offices throughout Germany, a branch in Dubai and a division in Eastern Europe. There are dedicated EXPO project offices in Germany and Dubai staffed with teams of EXPO specialists.
Our multi-cultural team of event technology professionals is capable of executing projects on a high international level under all circumstances, ensuring superior and timely implementation through well-established quality assurance procedures.
Areas of Expertise:
Audio rental and installation
Comprehensive state-of-the-art loudspeaker equipment from 2-way compact PA systems through to line arrays in various sizes
Powerful microphones, condenser or dynamic
Professional digital mixing and monitoring desks for every type of use
Wireless transmission systems and digital intercom systems
Specific acoustics systems such as Vivace
Lighting rental and installation
Latest generation of moving lights
Spot and flood lights for all applications – from TV shows to product presentations. Tungsten or daylight, neon light or LED, follow spots, Fresnels, Profilers or PAR spotlights
Special architectural lighting systems for presenting buildings in an advantageous light, naturally including detailed consultation, investigation of the physical possibilities and compliance with legal requirements
Professional lighting desks and dimmer systems for trouble-free control of your lighting design
Truss systems (inspected by the German Technical Inspectorate TÜV) for safe suspension of lighting
All the accessories, from chain hoists and cable protectors to stands and clamps
Event-IT
We have created networks of all sizes with the aim of extending existing systems to fit in precisely the clients' needs or in order to set up complete, high-performance temporary structures.
At fairs, congresses and events, we ensure fast availability of data via our wide-area W-LANs or our voucher-access hotspots. We use copper or fiber optic cables to create high-capacity networks that enable real-time video and audio transmission – including reliable server solutions. We use ultra-modern IT hardware – be it workstations or touchscreens and tablets for interactive applications – to equip exhibition spaces, conferences and press centers as well as to control sophisticated media technology systems.
We have two in-house studios where we develop software applications and innovative IT solutions – come2interact for active integration of the audience, and come2present for managing presentations during congresses – personalized for each guest.
Video rental and installation
Big screen projectors up to 4k for perfect images in a wide range of formats as well as for multiscreen and mapping shows
LED wall systems and displays
Professional control devices and playing equipment as well as media servers
Modern camera technology and completely equipped vision mixers for the reliable transmission of images and data – also for documenting presentations and reusing them in other media.
Rigging planning, rental and installation
Our rigging specialists can provide advice right from the planning phase.
They provide reliable structural calculations and take charge of installation on site.
Our use of innovative software enables the safe construction of the most complex of systems.
In the installation process, we use motor controllers with extensive monitoring functions as well as load cells to ensure the safe lifting of loads.
Our trusses are protected during transport by packing systems they developed themselves – which not only guarantees that the material looks perfect but also provides additional safety.
Content Production
Creation of charts, graphics
Conceptual design of multimedia events, presentations
Pre-visualization of events, trade fairs
Light pre-visualization and pre-programming
Video production ENG, studio, events
Video post-production
2D animations
3D animations
Watchout shows
Creation of stereoscopic 3D content
Sound production of recording, mix up to 5.1 sound mixing
Interactive content, for example touchscreens
N&M: The EXPO Specialist
We were responsible for the technical implementation of five major pavilions at the EXPO 2017, Astana, Kazakhstan.
Astana Sphere
Energy Best Practice Pavilion
Shell Pavilion
Austrian Pavilion
German Pavilion
Broad spectrum of services to support and deliver a complete turnkey solution for EXPO Projects:
Creative Design and Concept Consulting – concept design and development, cost analyses, direction during the conceptual phase
Technical Planning and Implementation – build services and system programming, project supervision and execution, interface planning, installation
Project Management Including Operation and Maintenance – commissioning, training and team management, maintenance and repair
Post-Project Management and Support – disassembling, assistance on re-use of equipment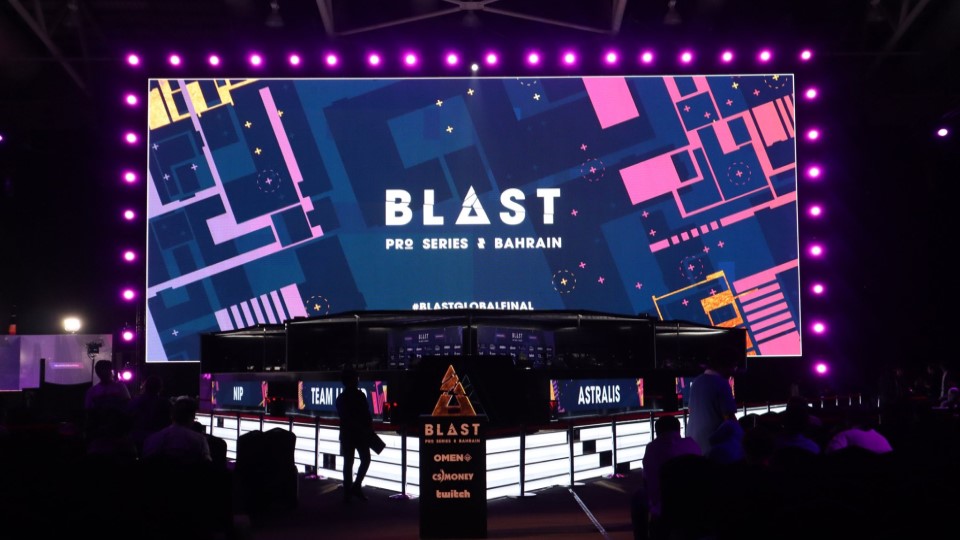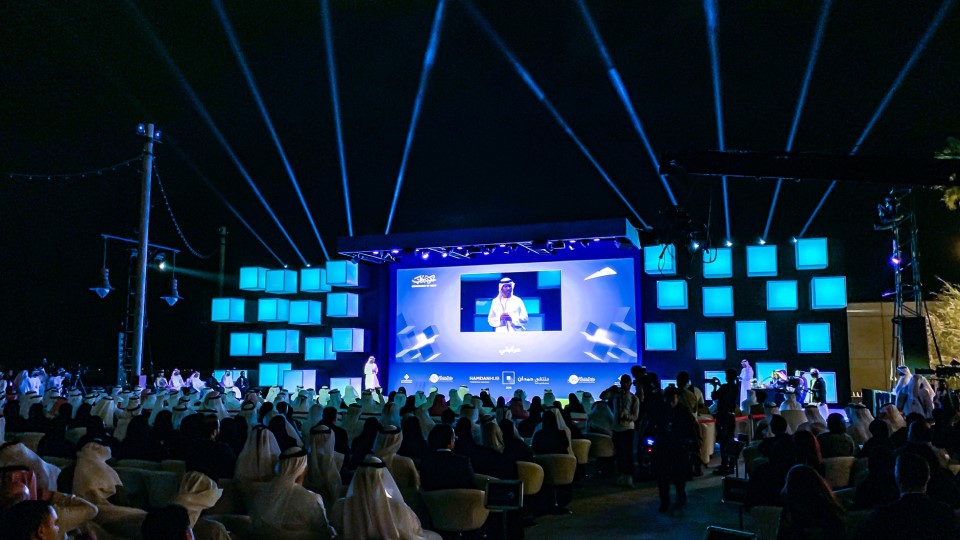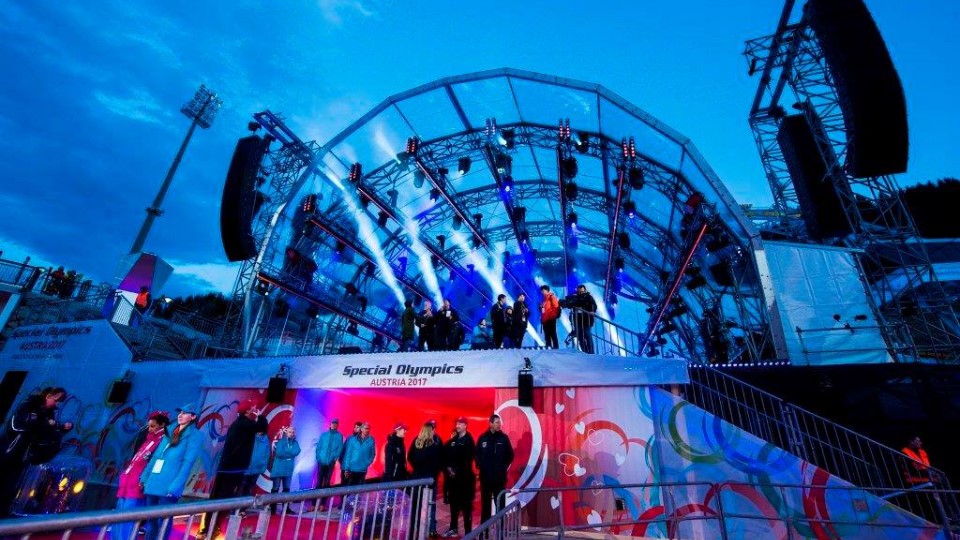 Dubai ⋅ October 2018
EXPO 2020 International Participants Meeting
Over 600 delegates from all over the world gathered at EXPO 2020's third International Participants Meeting (IPM) to receive progress updates regarding the construction of the EXPO site itself and of their national pavilions as well as to hear about planned measures. The theme of the forthcoming world exhibition, which takes place in Dubai from October 2020 to April 2021, is "Connecting Minds, Creating the Future".
Dubai, UAE ⋅ February 2019
The Edge of Government
"The Edge of Government" was a temporary exhibition held during the annual World Government Summit in Dubai, which was attended by about 4,000 participants. The summit attracted leaders and experts from over 150 countries around the world. Once again discussions focused on innovative services for citizens and corresponding future technologies.
Abu Dhabi, UAE ⋅ November 2017
The Louvre Abu Dhabi Opening
The opening of the Louvre museum in Abu Dhabi was celebrated for a whole week with a series of top-class events attended by guests invited by the heads of state of France and the Emirates. Jack Morton Worldwide commissioned us to implement the sophisticated lighting concept for the celebrations. The "Rain of Light" effect was created by Jean Nouvel, who was also the architect behind the impressive museum on "Saadiyat Island". Nouvel also placed particular importance on light for the 55 cubist building elements.
Astana, Kazakhstan ⋅ October 2017
"The Sphere" – EXPO 2017, Astana/Kazakhstan
"Future Energy: Action for Global Sustainability" was the slogan of the world's fair held in Astana, the capital of Kazakhstan, in the middle of 2017. The focus was on a sufficient and reliable supply of energy in developing countries as well as on the transition from fossil fuels to renewable forms of energy.
We were responsible for implementing a major part of the "Astana Sphere". Officially named "Nur Alem", the host's pavilion is the largest self-supporting sphere in the world.
Please use the contact form above to request a quote for your event, or reach out to our contact person below!