Flexibility Sets Us Apart
Complete audio visual Stage Management & Event Production services
At Stagevision, setting the stage for success means making everything that accompanies your production perfect. The people. The set. The lighting. The audio. The image. The timing… Everything. That's our commitment.
Whether we manage every aspect of your event or just rent you the equipment to get the job done, you'll appreciate how easy we make it. Anyone who's worked with Stagevision can tell you what a difference flexibility makes.
Flexibility sets us apart
Our AV Stage Management & Production Services are flexible to meet the unique needs of your company. From AV Equipment Rentals to full-scale Set Design & Event Management, Stagevision has a solution that's right for you.
We are your event production partner in Canada
Whether it's a full-blown meeting and event production or simply AV equipment rentals, we at Stagevision know that making the right impression on your audience is critical. This means not only entrusting your AV stage management & event production needs with a company with a proven history of success, but one that is guided by core values and committed to a customer-focused method of operation.
Our experienced team of professional AV technicians and project managers provides first class audiovisual and event production services across Canada. We have large warehouses with the latest audiovisual equipment for hire in Toronto and Vancouver.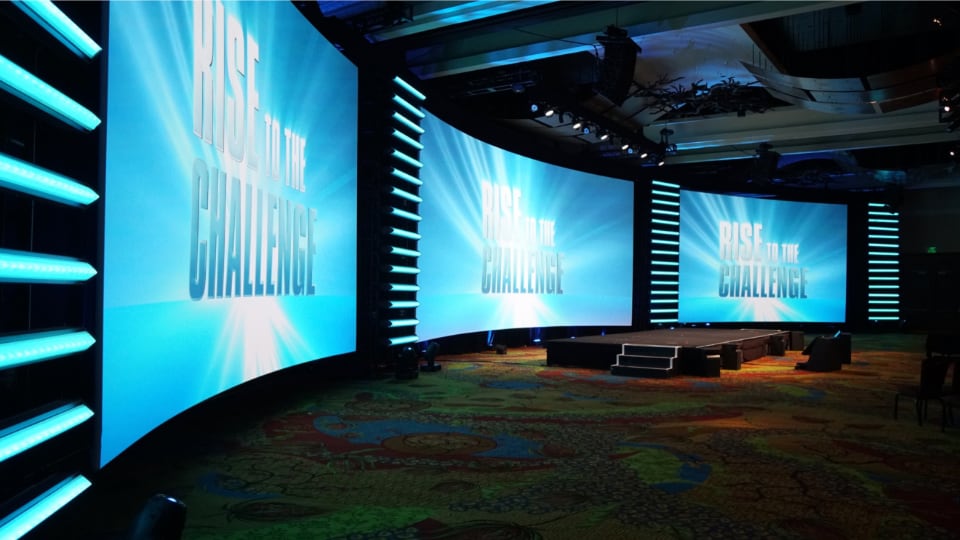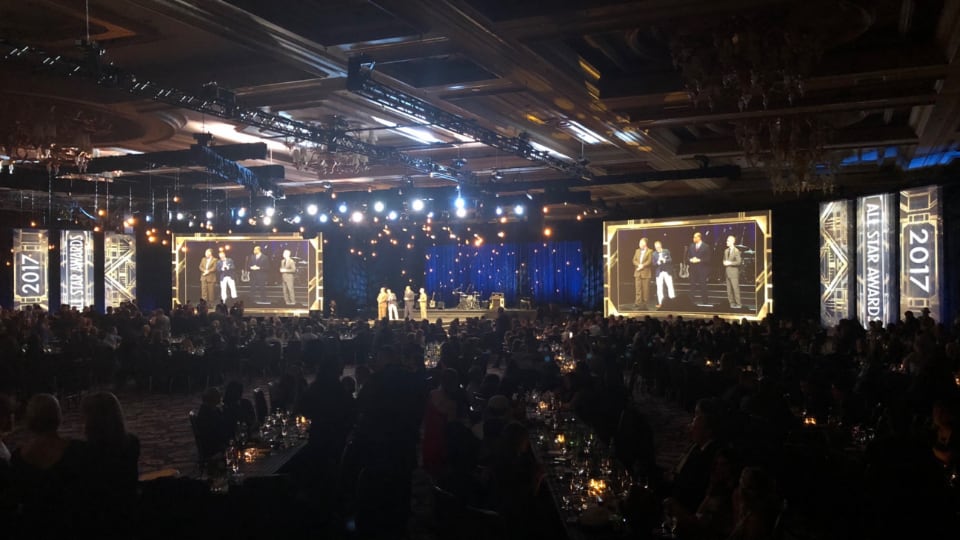 Opentext ⋅ Toronto, Canada ⋅ July 2018
Enterprise World 2018
For Stagevision, successfully delivering this project involved:
15 Tractor Trailers
4,000 Man Hours of Set-up
5400 Amps of Power
Location: Toronto, Canada
Video quality: 1080p Broadcast Capabilites – E2 with Barco EC-50, Graphic Computers, upto 5 virtual incoming switchable lines
Sound quality: Shure Axient Wireless, Soundcraft VI Console
Number of cameras: 1-6 cameras including remote PTZ
Internet speed: 20 GB network fabric (fully redundant enterprise-level Aruba Network Infrastructure), 2.5 GB ISP pipe (redundant ISP – Fibre and non-terrestrial solution)
Facilities: 6 control rooms, 2 sound stages (Sound stage 1: 12′ x 24′ 2.5mm LED wall, Sound stage 2: "Black Box" with drive-in access). All control rooms come with separate production and client viewing rooms.
Streaming software used: vMix and Barco E2 video mixing, platform agnostic
Learn more about our studio space here!
Please use the contact form above to request a quote for your event, or reach out to our contact person below!