Ever since the world has gone into lockdown and our day-to-day vernaculars gained new additions such as 'social distancing' or 'self-isolation', the internet has provided an abundance of tips and tricks on how to make our Zoom calls and virtual meetings more professional and more attractive. But there are certain issues that no amount of virtual backgrounds or home office outfits can fix: at this point most of us who have been working out of our homes have come across problems in connecting with our colleagues and clients, and have experienced frustration over the same technological challenges of video calls and virtual meetings that used to plague only those who regularly dealt with such means of communication in their jobs.
So what other options do I have, you may ask? Over the years, but especially in the past couple of months, live streaming went from a somewhat complicated, mostly social media-based tool to an essential means of corporate communication. It is now easier to use than it has ever been with an abundance of softwares to choose from, however it is still difficult to select the option that is right for your brand's or business' needs and your own technical experience.
Now that we are about to slowly but surely ease back into some semblance of our regular lives, using a dedicated studio space for your live streaming needs is once again a safe option. Until that time when live events, conferences, and all-staff meetings can return, what factors other than safety are in favour of choosing live streaming over regular video calls?
Some – if not most – of us are not as tech-savvy as we would like to believe. And when it comes to your brand, professional (re)presentation is one thing you can never compromise on. While the world is currently excelling in practicing understanding and compassion towards one another, if your message gets lost in a constantly freezing video call, low bandwidth, or your neighbour's car alarm in the background, you can almost guarantee that while you will be forgiven by your audience, you are also going to lose business. A studio space at your private disposal guarantees you a highly professional, undisturbed environment and just the audio and video quality, as well as internet speed you need. What is more, an expert staff is there to take the responsibility of making the technology work seamlessly for you without a glitch.
Location is an issue. Not everyone is prepared for the eventuality of having to have a designated office space in their homes, sometimes not even a blank wall to serve as a backdrop for a video call. We also do not like to provide others with a look into a messy kitchen, or a living room full of kids' toys, or even a cluttered office space. While these days virtual backgrounds are an option in certain video conference softwares, not all devices are compatible with the technical requirements needed to use this feature. If you run your own webinar or online conference, you cannot afford to turn off your camera for obvious reasons, so using a professional studio backdrop with state-of-the-art lighting, cameras, microphones, and of course technicians at your disposal are guaranteed to save you any embarrassment.
A video call is simply not the right platform for what you need. In recent news the issue of security breach has been much talked about, as some companies have banned their employees from using Zoom due to concerns regarding effective end-to-end encryption and exposing sensitive company information to hackers. When it comes to important corporate announcements or exclusive content, security is only one half of the issue, and the need to reach out to your audience without engaging in a discussion or the distraction of having everyone else on camera is paramount. In such cases studio live streaming could be your perfect alternative.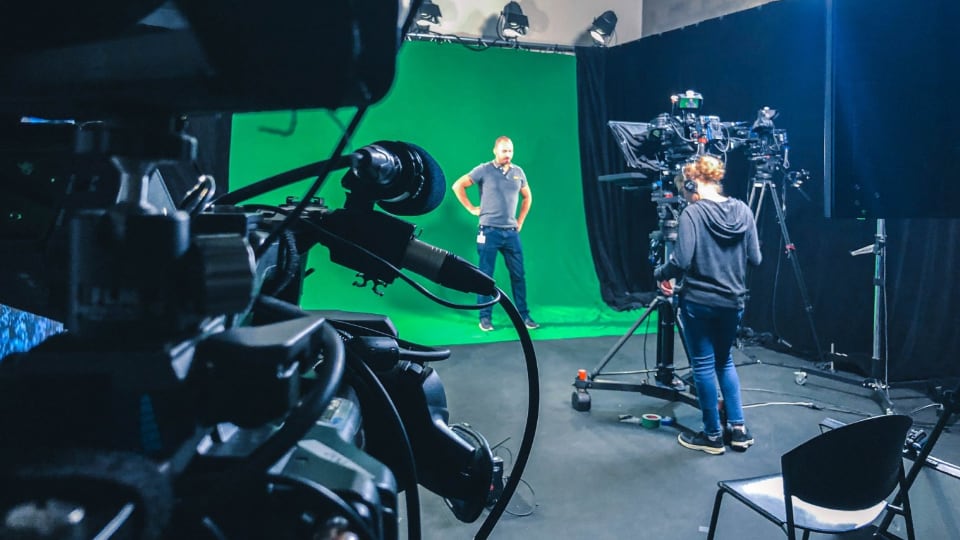 While video calls are all the rage these days (and rightfully so, as they make our lives much easier and a lot less lonely in isolation), we can see that they are not always the right option. Whether it is technology, location, logistics, your audience, or the content itself, having an alternative solution to eliminate any or all those concerns can be beneficial to your business. So, in what specific cases should you consider choosing live streaming over a regular video call?
Virtual conference
You do not need to sacrifice professional presentation and technology even without a physical meeting of your peers and clients. Virtual conferencing platforms serve as a great substitute, where the focus remains on your speakers, while audience interaction is still possible without any interruptions, and your presentation is streamed live in a secure, password-protected system. Using a studio space to have your speakers address their audience in a way they would in a conference setting, using the presentation tools and body language essential to conveying their message, is an ideal solution.
Interviews and panel discussions
While it is possible for multiple people to engage in a discussion over a video call, there are certain limitations that can make it an experience that is not so appealing audio-visually. Having the participants in the same room where they can talk face-to-face, or even having them connected through screens across countries is still a better option to keep the conversation flowing than sharing the screen with dozens of your distracted audience members.
Company announcements
Sharing live updates concerning your company and your employees is not something that you should do in a video call, especially if your message is to be spread across multiple locations, countries, or even continents and requires little to no audience interaction. Streaming your message from a studio space through a secure and private channel is a great way to do it, and it makes your audience feel like they were in the same room with you.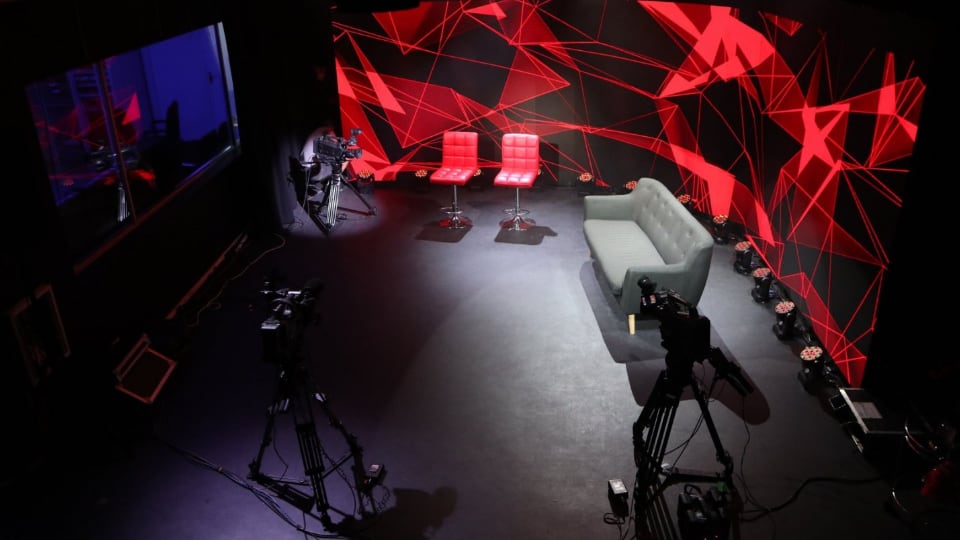 If you feel that this could be the right answer to your needs, check out www.avalliance.com/studio-live-stream to find out more about our members' services and see which AV Alliance-affiliated studio is the closest to your location!