Does pro audio really matter that much in hybrid and virtual events? And what makes live streaming equipment different from regular audio visual gear? In essence they are the same, the distinction lies in how they are put to use and in what type of environment.
In case of live events, the recommended equipment is custom designed for every venue, and for sound system installations we have to take into consideration the acoustics, the size of the space, the number of people in attendance, and the environment itself to provide optimal audio experience. In the case of virtual events, be it live streamed or broadcast, audio setup is even more crucial as the sound equipment that we use also has to be adapted the environment of a live stream studio, an office space, an outdoor stage, or even somebody's home, and at the same time it has to provide crystal clear sound for the virtual audience instead of an in-person crowd.
Our AV Alliance members provide sound system rental services not only for live events, but in this new era of virtual event production and hybrid solutions we offer professional audio gear that is specifically recommended for and tailored to live streaming environments as well.
Why is audio so important in virtual events?
Live streams and broadcasts, whether they are for small company meetings or hundreds of thousands-strong online audiences, have one thing in common: audio is the key to their success. Research has found that viewers consider sound quality more important than that of the visuals, and they are likely to forgive issues with your video stream – such as glitches, occasional freezing, or static images – as long as the audio they get is of professional quality. 
This is especially true for people who tend to listen to live streaming events without watching the feed, and that does not only include corporate meetings, conferences, webinars etc. When it comes to live streaming from houses of worship, or musical and theatrical performances, audio is the single most important element that the success or failure of your live stream depends upon.
The job of the sound technician is to make sure that the audio output to the virtual audience is flawless. While viewers can make their own adjustments from home, those cannot and should not correct any issues with the audio equipment and setup of the live stream or broadcast. If you do not have a qualified sound engineer in your team but you are looking for professional sound, we recommend that you opt for wet hire instead of dry hire* of live streaming equipment.
*Dry hire means you only hire equipment without a technician, or rent a studio with only the basic AV technology. Wet hire means full audio visual equipment rental with technical staff and installation services.
Audio for hybrid events
Hybrid events merge the characteristics of in-person and virtual events, being hosted for a live audience and live streamed to a wider population at the same time. In this case live streaming equipment, and professional audio gear for such events needs to cater to both the venue and the virtual environment, making sure that both the live audience and those sitting in front of their computers have the best possible sound experience.
Audio visual equipment safety
In today's world of heightened health and safety awareness, equipment hygiene plays a more crucial role than ever before. Coming into contact with live streaming equipment, and audio gear in particular, warrants rigorous disinfecting and cleaning processes. Our AV Alliance members and technology partners have all adapted their equipment maintenance processes and created efficient hygienic practices to match today's event health and safety standards, and our teams of technicians ensure that all live streaming equipment is safe for use.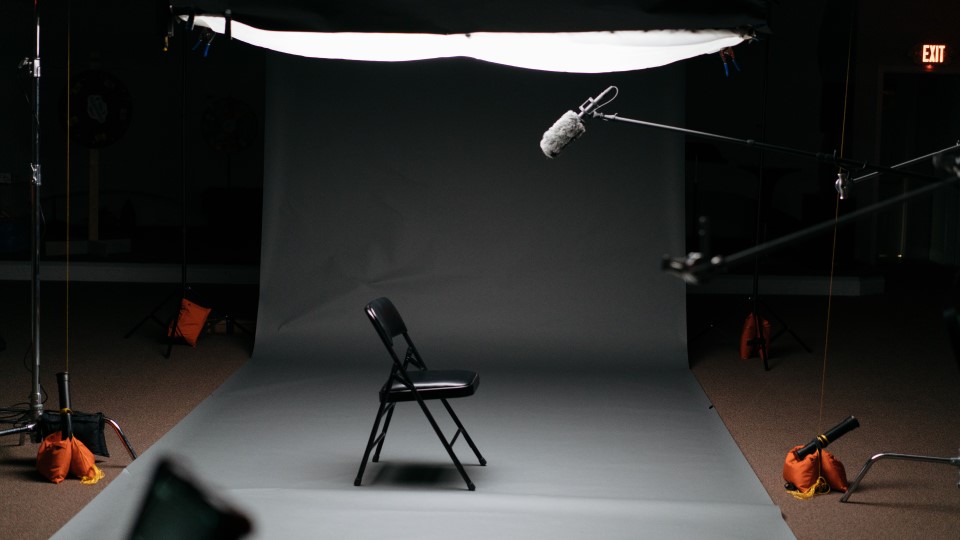 Pro audio for live streaming events
Microphones
If you would like your audio to be of professional, studio quality, it is universally advised to avoid using the built-in microphone of your computer, laptop, smart phone, or entry-level camera. Even though the environment is very different from a standard ballroom setup, choosing a professional microphone for live streaming requires the expert approach of a sound technician. 
Using discrete wired lavalier microphones (or clip-on microphones)  is the best and easiest solution to transmit your speakers' voice during a live stream. If your environment is noisy, however, capturing optimal sound can be achieved with shotgun microphones (mountable both on cameras or stands), which are better at eliminating any ambient noise (in contrast with omni-directional microphones). Their pickup angle is much narrower and can be placed farther from your speaker than other microphone types. This is a great solution when visual disruption could be an issue during a live streaming event, and the position of the host or speaker is somewhat static.
Using wireless microphone systems – coming with an omni-directional mic (one that picks up sound from every angle),  a bodypack transmitter and a receiver – can be a game changer in capturing sound in perfect quality without limiting the movement of your host, speaker, or performer, especially during a virtual event where they need to move around the studio. Wireless systems are one of the most popular elements of sound system rental packages.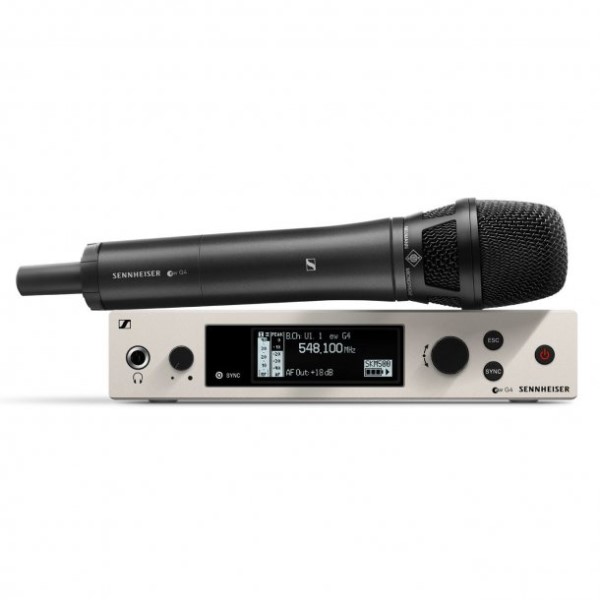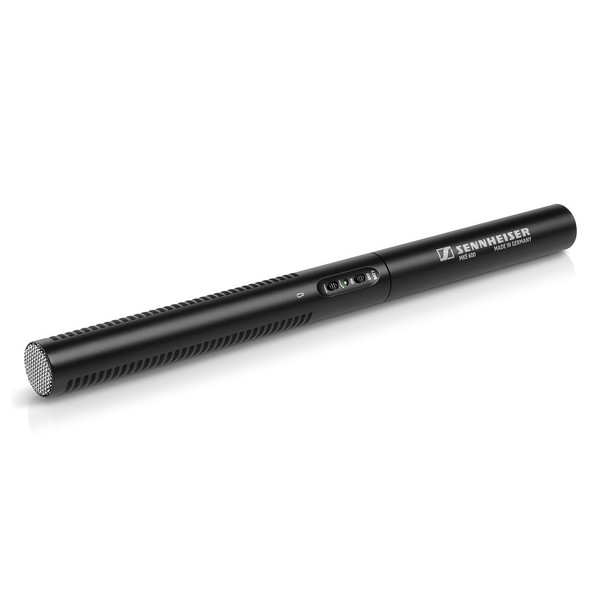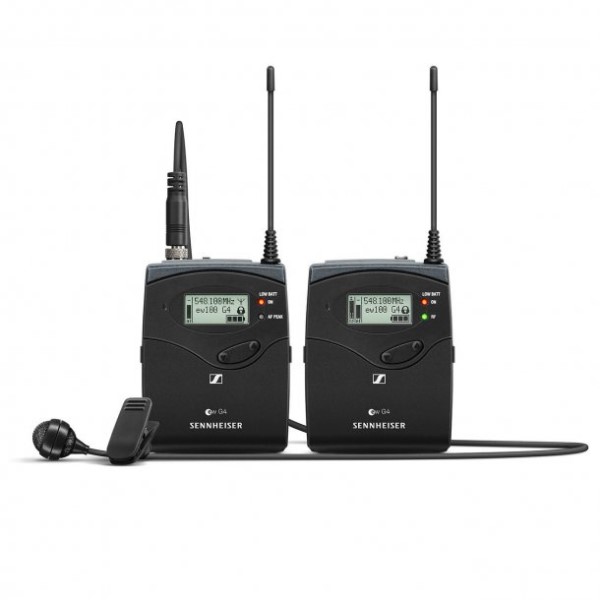 Audio mixers
If the microphones that you use for your live stream have the required input, they can be run directly into an HD camera, which allows for volume control and mixes sound and video for you without having to use a mixing console. Then the signal is transmitted from the HDMI port to the live stream encoding software. Another option is to use the software to mix sound digitally on your computer.
When you record audio and video from multiple sources during your live stream or broadcast, and are required to switch between those in real time, using professional audio mixing equipment, such as mixing consoles is a must. A sound technician can adjust settings on a mixing console individually, selecting the right levels of sound for the output, making sure that the encoder receives the best and clearest signal before it reaches your virtual audience.
There are AV mixers in the market that combine digital audio mixing and video switching into a single solution that is ideal for live streaming, further simplifying the process without sacrificing sound quality. 
Sound design for live streamed concerts
Live streaming shows and music events in the era of Covid-19 has been a challenge for venues, event production companies, and artists alike. In most countries indoor events have only been allowed to take place without live audiences, performers need to follow social distancing rules, and outdoor venues provide their own set of acoustic challenges.
While crowded concert halls or arenas with giant loudspeaker rigs are yet to be reopened, today's live streaming music events and shows also require a complex sound design that allows any live and remote audience to experience the same high quality sound, and artists and performers to hear each other despite distancing.
Soundscapes (the combination of sounds that are created in an immersive environment) for live streamed events can serve multiple purposes. From creating virtual acoustic shells to combat the physical distances within an orchestra, to digitally recreating the acoustics of a different venue than where the event is actually taking place, to the individual positioning of sound objects with the help of a software, a unique and immersive sound experience is born for both your live audience and your online viewers at home.