Achieving your vision
Unwavering core values for over 25 years
Elation Professional has come a long way since 1992 but our core values of quality, value and service have never wavered. Through nearly three decades of intelligent lighting development, our mission has always been simple: to provide best-in-class products and service while offering the best value:performance ratio in the industry, helping show designers and show producers achieve their vision.
Customer focused
Elation is about people and has always been a customer-focused company. We work hard to not only listen but also act on and respond to market demands and our customers' needs. This vision to bring innovative yet practical solutions to the entertainment market based on clients' needs and requirements has helped to develop our reputation as a receptive and responsive manufacturer.
Talented team, personal service
Elation is a privately run company with a familial sense of compassion and consideration that permeates the company. That same empathetic approach is the root of our hard-earned reputation for Total Support. Our growing, enthusiastic and talented team are eager to share their experience and expertise. They not only know how to get the job done but seek the creative solution and have fun doing it.
We believe in personal service and prefer to meet face to face. Always available for discussions on a daily basis and at industry trade shows, a string of personal enrichment opportunities like our Elation Educational Experience (E3) Program and Pro Theme / Pro Service Days allow for continued development and relationship building.
New possibilities through event lighting innovation
We love what we do and believe everyone should be seen in the best light. We strive to achieve not only an ever better quality of light but to open up new possibilities in lighting through innovation. This commitment to seeking out new technologies that can help lighting professionals achieve their creative vision and complete any job, big or small, on time and within budget has been at the heart of Elation's success.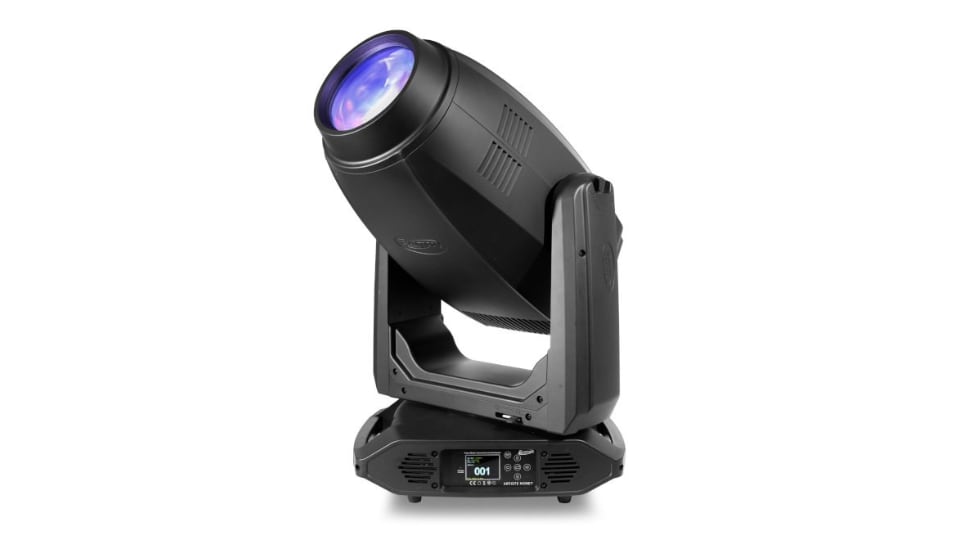 The Elation Artiste Monet™ is a 45,000-lumen strong LED Profile luminaire with framing and comprehensive FX package that houses a SpectraColor LED engine which uses traditional CMY color mixing and variable RGB color mixing to create richer, more saturated primary colors.
Stage lighting's most complete toolbox
Today we offer stage lighting's most complete toolbox with products specifically designed for the markets we serve yet flexible in terms of both application and performance. From discharge to LED, intelligent to conventional, Elation products are recognized for its innovation and excellent price-value ratio. Elation products are designed and engineered in California and sold through our own offices in the U.S. and Europe through a vast partner network of dealers and distributors.
Innovative, award-winning event lighting products
Elation is proud to offer innovative, award-winning products that perform to the rigors of the professional lighting market and stand amongst the top brands in the industry. We continue to set new efficiency and performance standards with products like the IP65-rated Proteus™ line of outdoor moving heads, Artiste™ line of theatrical-grade luminaires, and the highly efficient Smarty™ series with intelligent lamp technology.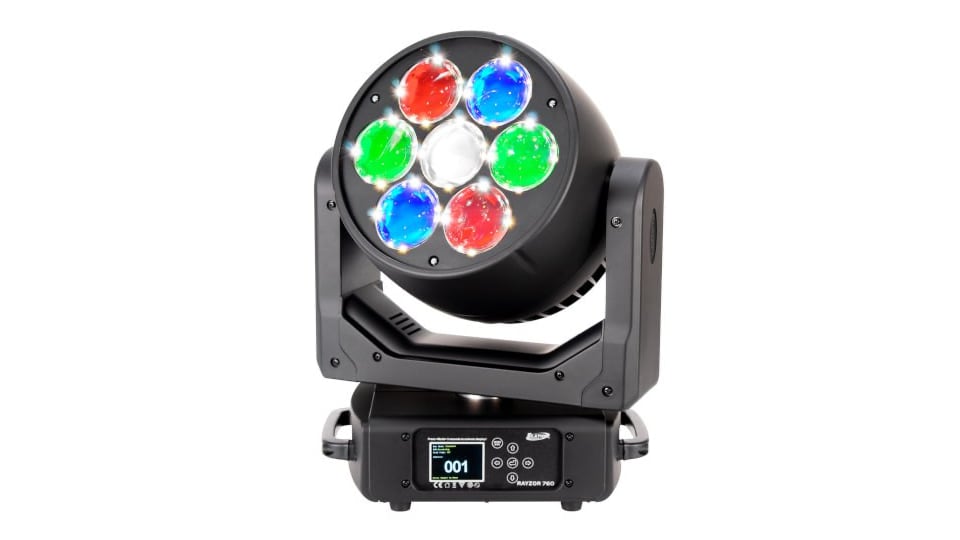 The Elation Rayzor 760™ is an 8000-lumen RGBW wash light with 5- to 77-degree zoom and SparkLED™ technology, 28x 2W white LEDs strategically placed inside the lenses themselves that create a unique additional layer of effect.
Several other Elation lines have emerged as industry standard such as the KL Fresnel line of warm- and cold-white key lights and the SixPar/SixBar series of LED lights. Elation is pleased to offer an advanced yet intuitive line of lighting control products through Obsidian Control Systems.
Elation has experienced consistent growth through the years thanks to a set of resolute values that have struck a chord with lighting professionals. We work closely with lighting designers to bring lighting products to market that fit their needs and requirements, products that not only add value but help enhance the designer's vision to make amazing experiences. We continue to be a part of the industry's most exciting projects across the globe and our list of references is always growing. We invite you to take a closer look at the Elation website