A North American manufacturer with a worldwide reach
Headquartered in Montreal since 1999 and with a Shenzhen, China location, Theatrixx Technologies is a manufacturer of technical equipment specifically designed for the pro-AV events, entertainment and performing arts sectors.
We are proud to manufacture products that have no equivalent on the market. Our design team has a proven track record of creating products that solve common frustrations and look ahead of the curve thanks to their extensive real-life experience on the road. We've all been there – like you – so we share the same concerns and perspectives.
It's this real-life experience of live events that shaped our customer service culture. We treat our clients how we always wanted to be treated. We understand when problems arise a few instants before the doors open, and this has earned us one of the strongest reputations in the industry.
In addition, we work in collaboration with our customers to develop custom solutions catered to their specific needs, producing prototypes and delivering an innovative product within time-sensitive schedules and on budget.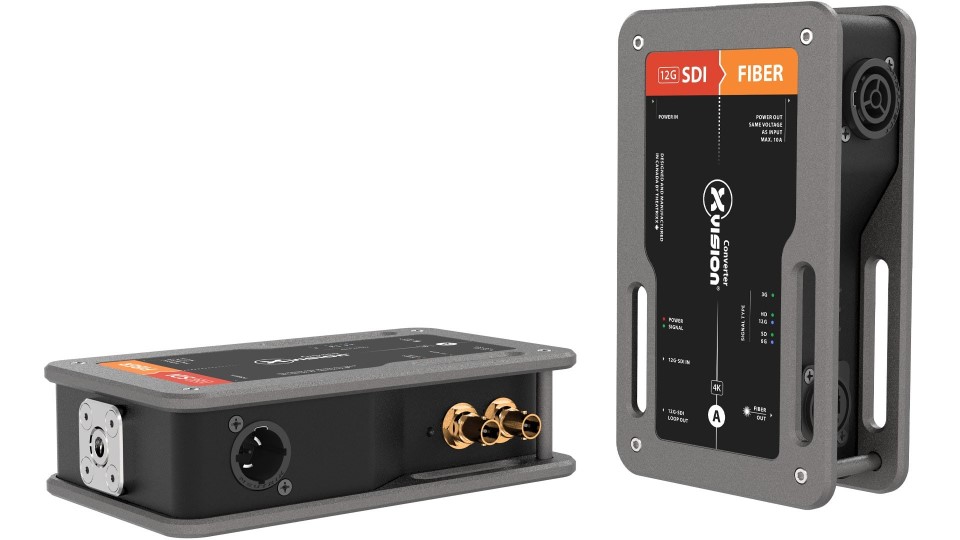 SDI-Fiber 12G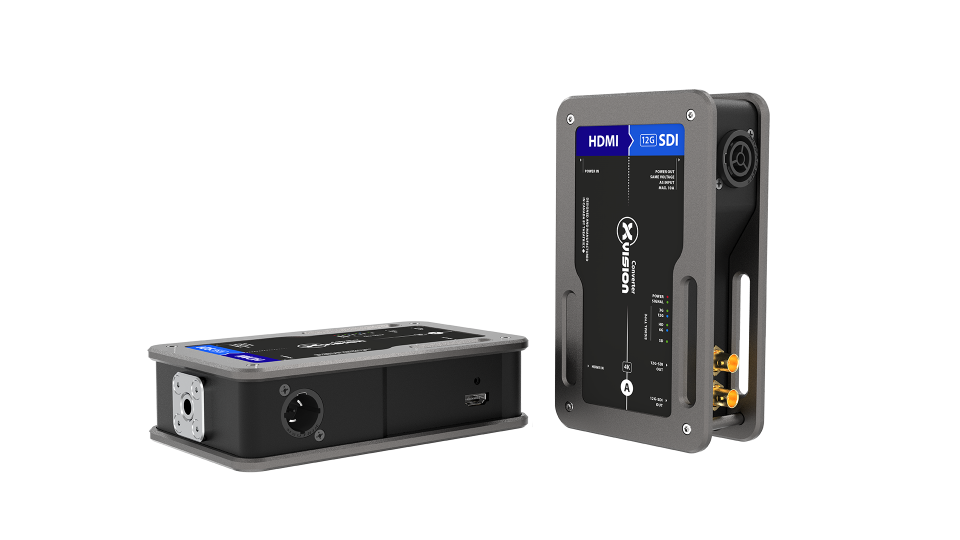 HDMI-SDI 12G
AV Signals Conversion & Playback
Our award-winning and patented xVision Converters – offered in portable and rack-mount formats – are the only ones in the world to have been specifically designed for the live events, touring industry and demanding professionals.
We reinvented the video converter, tailoring its design to pro-AV users by including features like an internal power supply, locking connectors, rigging point, AC outlet, a rugged chassis with protected connectors and more…
Theatrixx will redefine the approach to video playback with a major product announcement in 2021.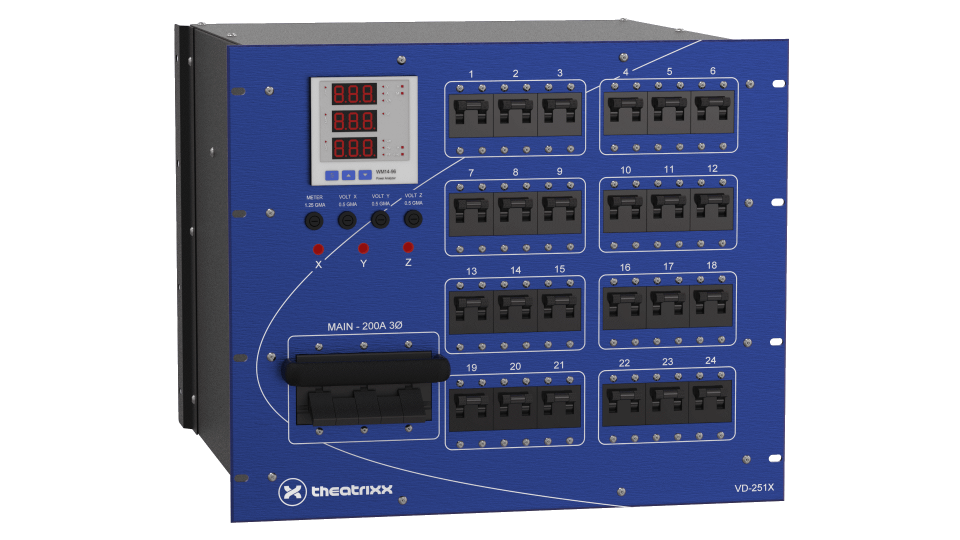 Distro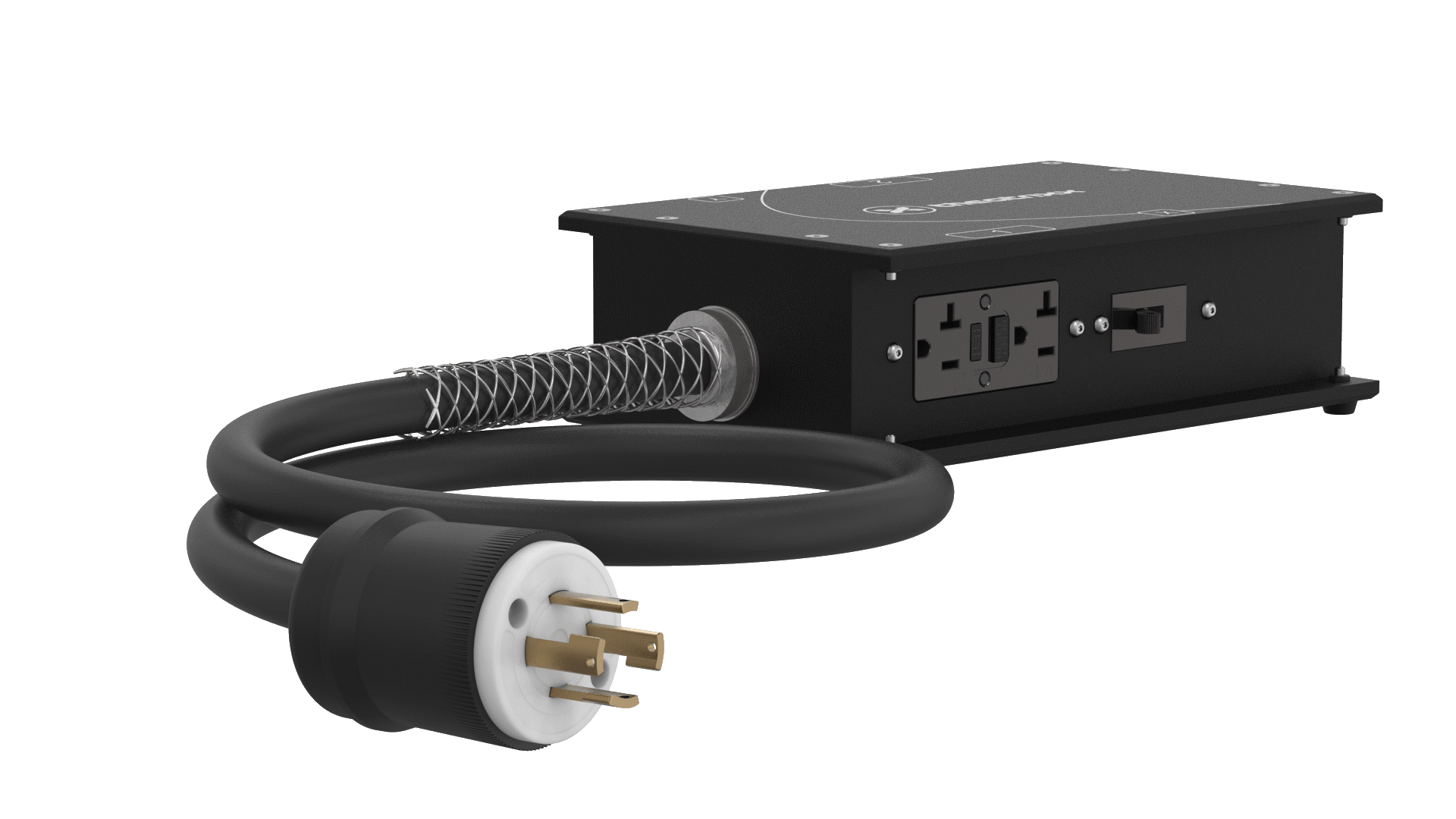 Distro stage box
Power Distribution & Cabling
We are pioneers of rack-mounted power distribution systems, by being the first company to introduce a compact solution in 1997
Theatrixx distribution panels are available in several standard configurations for most applications but can also be fully custom-built to perfectly fit any of your application's needs.
We are equally proud of the precision of the internal wiring harnesses and the product's exterior appearance.
We only use high-quality components such as aircraft grade 3/16" aluminum front panels and hydraulic magnetic breakers that eliminate unwanted thermal trips.