What doesn't kill us makes us stronger, or so they say. For the past months the event industry has been fighting quite the opposite battle: it is gathering all the strength it has left to stay alive. What is now known as the "red alert", is spreading from country to country, starting off in Germany on June 22 by lighting up over 9,000 buildings and landmarks in red nationwide, and reaching in South Africa on August 5. Of course our local AV Alliance member Gearhouse was there to make sure it was a night to remember.
The struggle to combat the pandemic and its impact on the business is on a global scale, but in some countries are hit harder than others, and South Africa is one of those places. Despite the government imposing strict national lockdown as of 26 March, the number of confirmed cases of coronavirus infection have surpassed half a million last weekend, and the end is still nowhere in sight. After being the first one to take the lethal blow, the event industry has been in standby for the past five months. The country has been operating under the National Disaster Act, which, in an attempt to combat the spread of the virus, effectively bans any gathering of more than 50 people, but there are no guidelines offered from the government's side in terms of recommencing work. In light of the situation, all stakeholders in the event sector have had to face the reality that they would be the first to feel the impact of the coronavirus pandemic, and would likely be the last to recover from its long-lasting effects.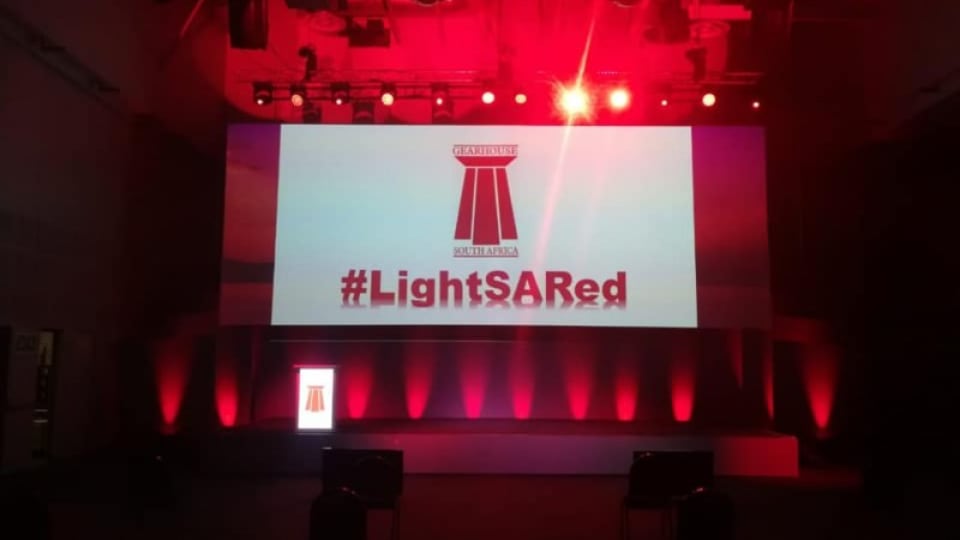 Economic decline amid health crisis
With little to no business to go on, the event industry and all its players, and by proxy their families, are in a state of survival. With Covid-19 likely here to stay for a while longer, meetings, conferences, conventions, concerts, festivals, and exhibitions are on hold in an industry that not so long ago thrived on over 10,000 events a year and contributed to the South African GDP with R26 billion (€1,25 billion) annually.*
According to a recent survey conducted in June 2020 by Cape Town and The Western Cape's Convention Bureau, 65.9% of 126 international association conferences scheduled for Cape Town and the Western Cape during the 2020/21 financial year, 15.1% are still pending, 7.1% have been converted to virtual events, and 11.9% were completely cancelled. According to estimates, the 126 business events would have contributed nearly R1.9 billion (€91.3 million) in total to the South African economy*.
Much like in Germany, the event sector in South Africa is rapidly approaching the point of no return, unless the government and financial institutions hear their call for help and extend financial relief for those who earn a living in the technical production and live events field – and support those non-profit organizations that sustain them – until they are permitted to resume work safely. At the same time, they are calling on the government to grant them a platform to make their voices heard in order to start a conversation about the immediate future of the industry.
Taking inspiration from the Night of Light campaign, the SA Events Council announced its South African version, LightSAred for August 5, and called for unity in the sector to "light the warning beacon and LightSAred to remind the government […] just how much is at stake." Considering that only last year 11,4% of foreign tourism was attributed to South Africa's MICE (meetings, incentives, conventions, and exhibitions) industry*, which has hosted nearly one billion delegates in total up until the coronavirus hit thanks to its high quality infrastructure, accessibility, and competitive prices, the cost of losing the event sector and all its stakeholders (planners, organizers, technology suppliers, artists, theaters and venues, service providers etc.) due to the impact of Covid-19 – on top its "regular threats" such as water and electricity shortages, or high crime rate – will be unimaginable.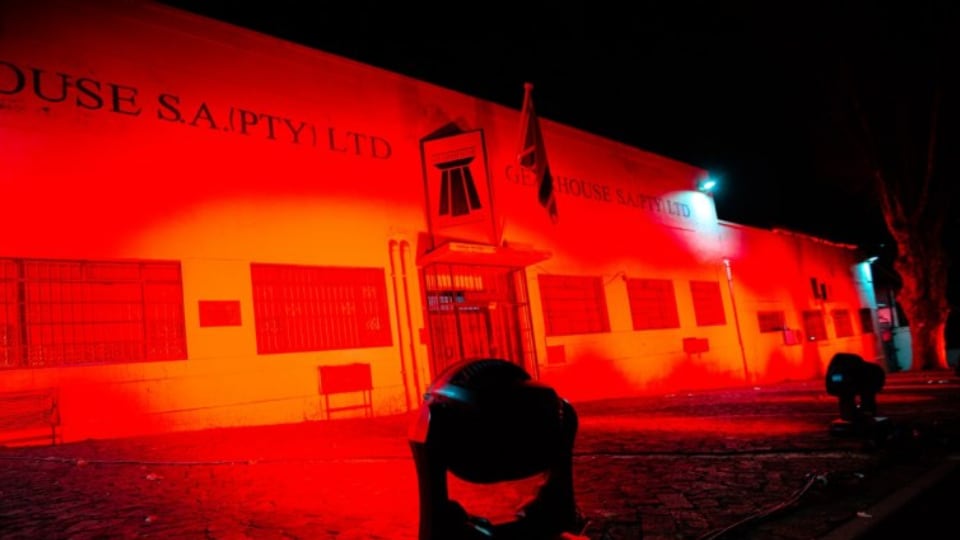 "We refuse to be the forgotten industry!"
The AV Alliance has special ties to the country, thanks to our member Gearhouse South Africa, the leading technical supplier to the live event industry in southern Africa. With almost 30 years of history and experience behind them and three offices in the country – Johannesburg, Cape Town, and Durban – Gearhouse Group and its companies alone provide a living to 2500 South African families. With their business, and therefore the livelihood of so many people directly and indirectly impacted, they are ready to fight until the last breath to survive, and ultimately be able to keep doing the one thing they are the most passionate about: make the best events. Throwing their full support behind the LightSAred campaign that saw over 500 buildings and structures across the nation lighting up in red, Gearhouse illuminated all of their offices and warehouses in three cities in compliance with the country's strict health and safety guidelines. In addition, they made sure that their contribution wouldn't go unnoticed by painting Table Mountain, South Africa's most iconic and most popular landmark in red light for the night.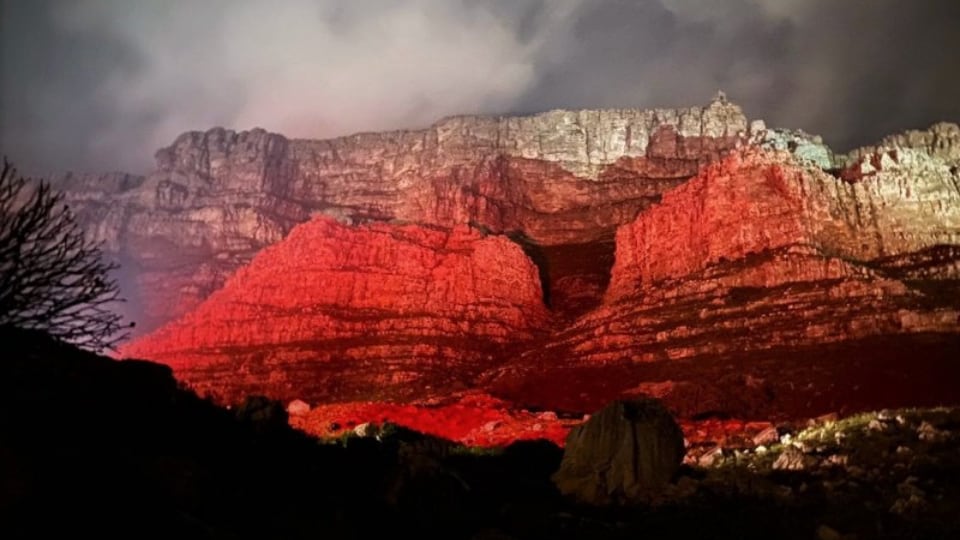 Credit: Gearhouse Group | AV Alliance
While it feels like a cathartic culmination of something great, the red alert wave is merely the first step of many towards meaningful discussions between governments and event professionals. Regardless of how soon a satisfying and life-saving conclusion can be reached, one thing is already certain: this industry, which lives for creating unforgettable memories for the masses, is staying true to their pledge and not only refuses to be forgotten, but is making sure that their resilience and determination will be remembered even when our lives return to normal. But if country leaders do not step up and do their part in providing meaningful financial support, our memories will be all that are left of the concerts, festivals, theater productions, conventions, exhibitions, conferences, shows, and meeting that enriched our lives, and the ones who made it all possible for us: the event professionals.
Next up: the UK event sector
Following the LightItInRed initiative on 6 July, the UK event industry is gearing up for a second round of "red alert" on Tuesday, 11 August in order to protest for financial support to ease the impact of Covid-19. Much like everywhere else, without this aid the art and culture sector in the UK is facing certain death, and is set to potentially lose "over £100Bn contribution to the UK GDP to European and U.S. production companies, some of whom are receiving government support"*. The new WeMakeEvents initiative aims to raise awareness of the 1 million highly skilled professionals in the United Kingdom who have not been able to work for the past four months, and will likely not be able to at least until Q2 2021.
To find out more about the WeMakeEvents campaign, visit https://www.lightitinred.co.uk/ !