Thank you for contacting our AV Alliance member!
We will respond to your inquiry shortly.
Your global network of event production companies
The members of AV Alliance are experts in providing audio visual technology and event production services for many different event types. Whether you are planning a corporate event, a conference, a show, a seminar, a public ceremony, a festival, a sports event or a concert our members are here to help.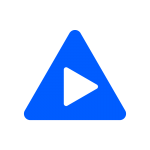 What is AV Alliance?
A global family of event technology and AV rental companies
AV Alliance offers you access to the most respected event technology experts around the globe. Our members are able to provide the latest technology and services you need to engage and impress your clients. Make your event a true and memorable success by utilizing the power of the global AV Alliance network.
In addition to offering you the latest audio-visual event equipment, our members offer a broad range of event services, such as project management, IT, creative design, live event broadcasting, event special effects and many more.
Our members employ only well-trained technicians, are able to provide the latest equipment and solutions and complete more than 100'000 events and projects each year. Together we bring an unparalleled amount of event experience and professional expertise to your event.