The AV Alliance global network
We create mind-blowing events in a changing world
If you find yourself wondering what your events will look like in the future, if you are curious about the possibilities that brand new technologies present, if you need professionals to answer all your questions and take on the responsibility of  creating an unforgettable event experience, you are in the right place…
…wherever in the world you may be.
Professional members.
Amazing events.
We can turn your next corporate event into a unique live, virtual or hybrid event experience that your audience will always remember.
We can help you with conferences, exhibitions, trade shows, awards, incentive programs or any custom corporate event.
The members of the AV Alliance  deliver creative event technology solutions using state-of-the-art AV equipment  specifically tailored to your needs.
We are ready when you are.
Beyond offering the very best audio visual services in the business and high-end professional gear for hire for live corporate events, our AV Alliance members have digital capabilities and a global studio network for producing virtual and hybrid events.
We provide the latest digital production services, including cutting-edge AR and VR technologies, mixed reality, event concept and design, platform management, and much more.
We create unforgettable corporate event experiences.
Global network.
Local expertise.
Our global network of event technology providers spans six continents, 50 countries and over 100 physical locations. This gives us the edge to simultaneously deliver hybrid and virtual events in and across any number of locations worldwide, while our combined warehouse space of over 350,000 m² allows us to offer you the latest, state-of-the-art audio visual equipment locally.
You will never need to compromise on service quality when working with any or all of the AV Alliance members.
Digital studios.
Live stream.
The AV Alliance network currently has live streaming studios in almost 80 locations worldwide, as well as a number of brand new xR studios in select locations.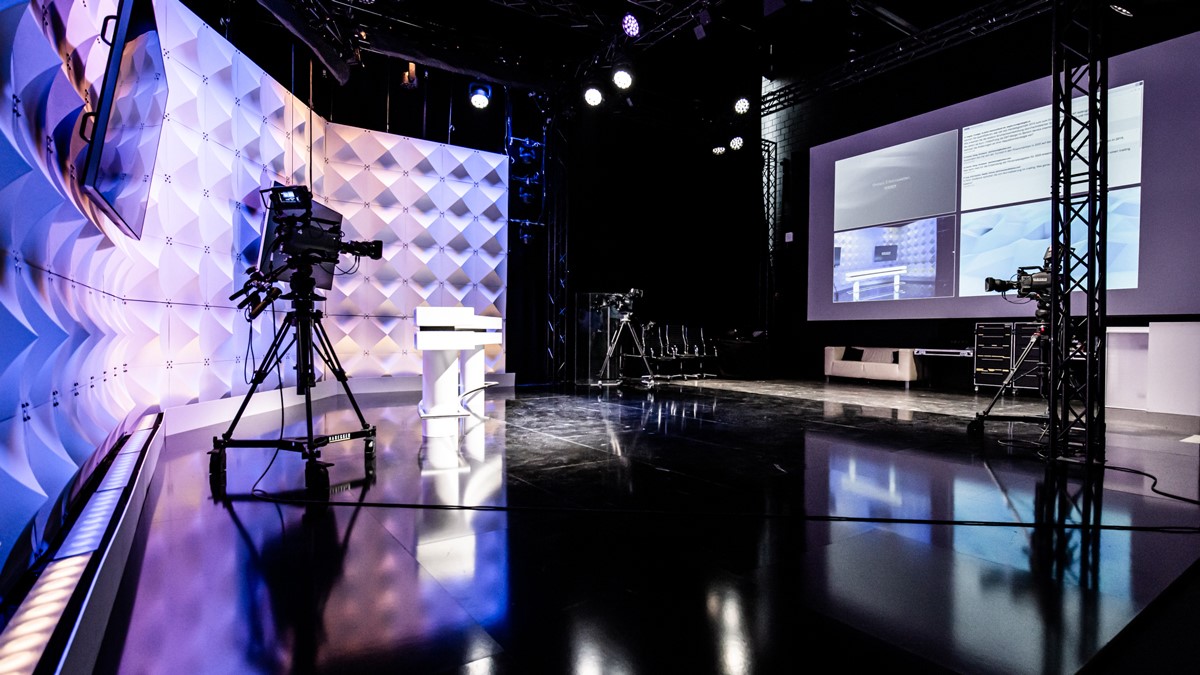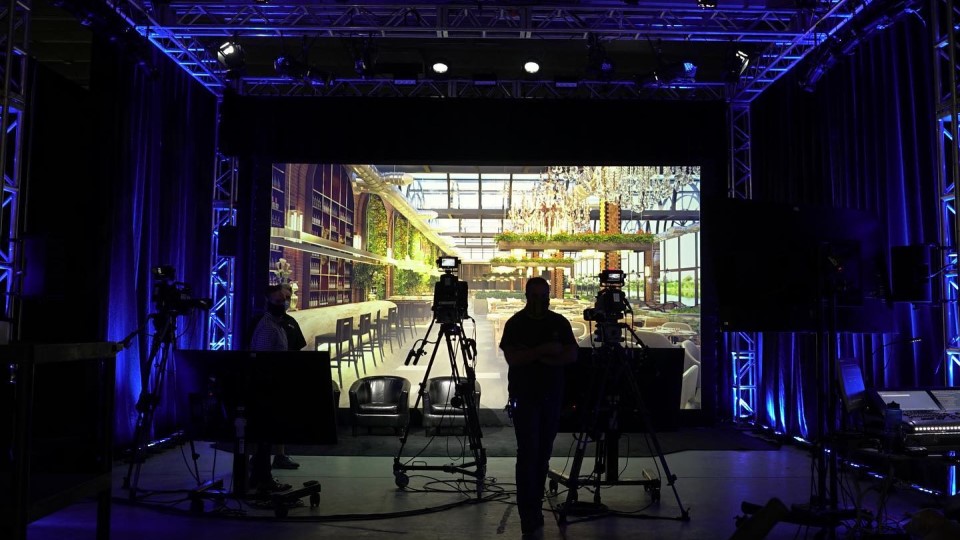 These studios are specifically designed to provide a fully-equipped professional backdrop to small or large virtual and hybrid events, and are capable of delivering on the advanced technology that is required to create life-like blended reality environments and experiences.
Looking for a studio?
We have your needs covered.
No matter the type of event.
Live events
From classical AV installation, conference technology, staging and event design to 3D projection mapping, interactive user experiences and digital solutions, our member companies take care of every need of a live corporate event. With a total of tens of thousands of conferences under our belt, we offer unmatched expertise as well as cutting edge AV and event technology equipment for hire, straight out of our warehouses in over 100 locations worldwide.
Virtual events
From webinars to award shows, from small meetings to large-scale conferences with thousands of online attendees, the members of the AV Alliance provide the full range of audio, video, and digital services, specifically adapted to live streaming and broadcast with high-end AV equipment that is best suited for a virtual environment. With over 70 live streaming studio locations around the world, our members are able to provide fully equipped, safe venues for companies to utilize, both for dry hire and wet hire with a technical crew.
Hybrid events
Hybrid events are more than just live streamed sessions and on demand videos: they a complex balancing act of entertaining and catering to the needs of live and virtual audiences at the same time, creating a memorable event experience on both sides of the camera. They take twice the time, preparation, and planning to produce, but the members of our network are fully equipped with local resources and global expertise to create unforgettable hybrid event experiences, and be resourceful, creative, and on top of their game at the same time.
Unsure about hybrid events?
Let's talk
about your event
Are you ready to connect? Please fill out the form below to get answers to all of your questions. We are here to help!
FAQ
"How can I make the most of my event despite current restrictions?"
Depending on the type of event you are planning to have and the nature of restrictions that apply to your location, our AV Alliance members are happy to recommend you custom-tailored technical solutions and event concepts that still meet your expectations and at the same time comply with current regulations. We also come prepared with innovative ideas that can help you achieve your event goals even in challenging circumstances, and propose hybrid solutions that allow you to expand your audience and put your message across in a creative and engaging way. Would you like to explore the endless possibilities for your next event? Tell us what you need, and we put you in touch with the right people to deliver on them!
"Is there a cost benefit to hybrid events?"
We get this question a lot, and rightfully so! From the production perspective, hybrid events tend to cost more than live events due to the need for additional crew, preparation time, and equipment. In this case your ROI will be the revenue generated by the expanded audience, additional price packages, and the potential future customer base
 that you can attract on not just a local but a global scale. In case of restricted attendee numbers, there are certain costs you will automatically save on (venue, catering, etc.), and having the virtual element built-in by default prepares you for any unexpected eventuality that could shut down your live event and result in revenue loss and cancellation costs. Our members are always there to discuss prices and cost benefits with you, so do not hesitate to tell us what you need in the contact form above!
"I would really like to host a live event, is it possible to do it now?"
Yes! If there are no restrictions in your event location that prevent in-person gatherings below a certain number of people, our members are well-equipped to carry out all the necessary planning and execution of health and safety measures that make a live event possible according to the latest regulations. Many of our members are have completed Covid-19 health & safety courses and are certified experts in this field, and our teams always work closely with local health authorities to make all of our events safe and enjoyable. We also come prepared with back-up plans for any eventuality, and are able to pivot your live event to hybrid or virtual format even at the last minute to avoid cancellation! Tell us what you have in mind in the above contact form, and we put you in touch with the experts who are best equipped to help with your needs!