There are many truths and misconceptions that have surrounded hybrid events in the past months, and we endeavored to address most of them in our previous blog post in great detail. Now we are here to tell you one more truth: events are a risky business, regardless of being held in-person or virtually, and the hybrid format combines not only the best of both event types, but also the risks involved in producing them. The great news is, however, that these risks can be eliminated just as easily, and we are going to explain how!
Much has been already said about the hybrid concept following the global expansion of virtual events.  The initial confusion, reluctance, and in many cases apprehension surrounding the use of virtual solutions and digital platforms carried over into discussions about the too-high risks of hybrid events, with many end clients still perceiving them as simple live-streamed physical gatherings. Since mid-2020 our understanding of this mysterious – for some, still elusive – creature has significantly evolved, and today we already know that the most important role of hybrid events is to blend the entertainment and engagement of live and virtual audiences in equal measure, and that they "will be the ultimate solution to cater to the different needs of audiences – both in person and in the online realm, offering a live experience for those who are willing to attend, and live streaming the event to those who have to or wish to stay at home."*
As the long-awaited return to live events feels more and more like reality, however, there are still concerned voices when it comes to discussing the hybrid element. Much of the misconceptions and false beliefs stem from the fact that the market is still not familiar with hybrid events – and how could they be, as the overwhelming majority of such events planned for the second half of 2020 and the first half of 2021 have been canceled and postponed, with only few examples to base their trust on? Therefore it is up to us, event professionals, to put the concerns to rest and educate our partners, clients, and event goers alike about this new-old concept. 
Following our myth-busting, this time we will focus on why hybrid events naturally carry risks – just as any other type of event would – and why it is crucial for your success to pay special attention to these factors in order to eliminate them and create an unforgettable event experience that both your in-person and virtual audiences will enjoy.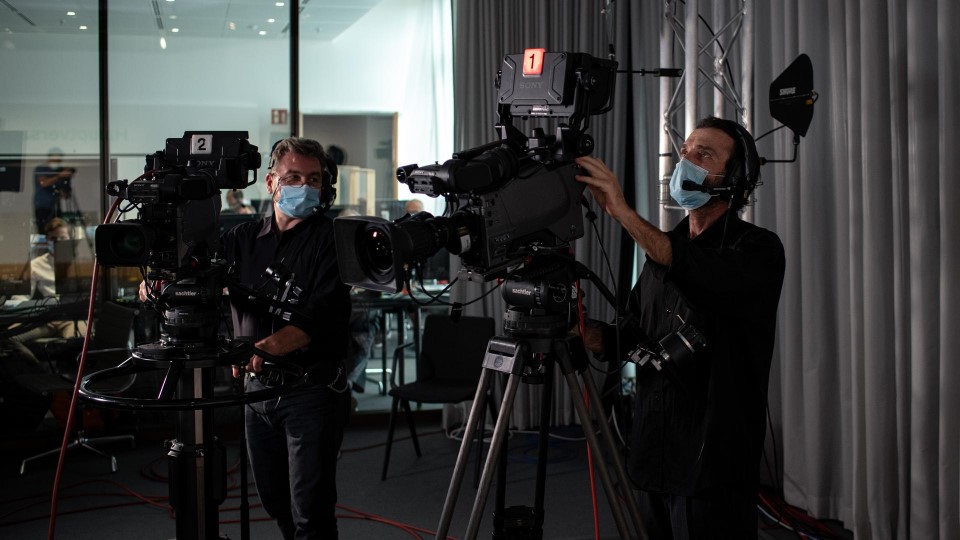 Photo by Neumann&Müller
The risks of hybrid events
Let us give you the SIX major risk factors when it comes to organizing your hybrid event, and how to eliminate them!
1. They are more likely to be cancelled due to circumstances than virtual events
We have all seen our fair share of event cancellations due to the pandemic situation, even when all signs were pointing to them taking place up until the last minute. Clients and organizers are now twice as careful to commit to events that may or may not happen in the end, and some would rather hold off until full-scale live events are permitted to safely return for once and for all. This risk, however, can be easily eliminated, if…
…you are always ready to pivot, downscale, or upscale your event! 
Thanks to its dual nature, a hybrid event is always ready to welcome a smaller-than-planned crowd, should last minute regulations demand, or proceed without a live audience altogether. At the same time its virtual audience size does not need to change, or it can be intentionally increased to any number of attendees around the globe. With a well-planned hybrid event you will always be ready to go smaller, bigger, or even fully virtual, without having to worry about cancellation costs.
2. Changing pandemic regulations make hybrid events too difficult to plan for
In this new world we live in, the nature – and even the existence – of events is determined by a range of relevant health & safety regulations, as well as local, regional, and national restrictions and allowances that apply to venues, attendee numbers, protocols, etc. in the specific location their hybrid event will take place. There is, however, the chance of circumstances changing by the time the event rolls around is high, and such changes could drastically alter the way it takes place, or even risks it being cancelled. This can indeed cause a big problem, unless…
…you are constantly up-to-date on what the current health & safety regulations and event restrictions require from you! 
The most important action you need to take is to have a dedicated team of project managers who are responsible for always adapting to the current situation throughout the planning and organization phases, who stay well-informed about any changes regarding regulations and health & safety requirements, and can easily make the necessary alterations to your event's parameters – venue, audience size, accessibility, catering, etc. –  even at the last minute.
3. If the live AV setting does not work well for live streaming, the event can become a failure
Indeed, the task of audio visual providers and event production companies is more complex in this case than it would be at a "simple" in-person event with its many challenges and careful planning process. Combining that with what is essential to make a virtual event a success, the technical risks are now higher than before. Not all venues are suited for live streaming by default, and even with abundant creativity it is difficult to broadcast certain types of events. Running a digital event platform during a hybrid event is in most cases a necessity, and it also adds to the long list of responsibilities. If the virtual element fails, the event cannot be a success, but that is a risk which can be eliminates if…
…you use the right gear and the right technology suited for a hybrid event setting!
Make sure your AV equipment and set-up are optimized for live streaming, too, and plan the layout of your venue – along with your staging, lighting, sound systems, and digital solutions (such as using AR, VR, MR, xR) – with that in mind. When it comes to choosing an event platform that will host your virtual audience during your event, select one that fits seamlessly with your live event's needs and matches all your requirements for engaging remote attendees. In short, pick a digital platform that makes your job easier, not more complicated, along with an expert team of event production professionals who will manage it for you.
Bonus tip: by using a virtual platform that checks off all the boxes for your hybrid event needs also enables you to go fully virtual even at the last minute should external circumstances force your to, and thus avoid cancelling the event altogether.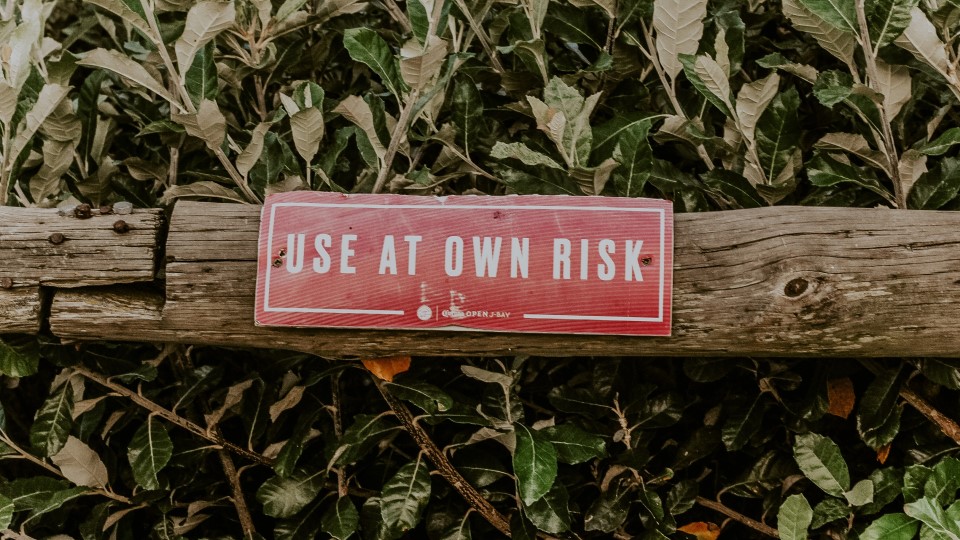 4. Most venues do not have strong enough internet connection to support both a live show and a global live stream
The ultimate disaster on ever event producer's mind is the failure of internet connection even for a live event, let alone one that has a virtual element attached to it. The problem is that venues by default only supply bandwidth that is strong enough to run your show, and mostly offer free WiFi to connect the live audience to the internet. For anything stronger or more secure, the client needs to pay extra. For a hybrid event such set-up will not work and can result in utter disaster, but it is a risk that can be easily eliminated as long as…
…you have the strongest possible internet connection! 
Live streaming requires constant, fail-safe, and secure bandwidth, but it is something you can plan for and allocate resources to during the preparation phase for your hybrid event. Engaging a professional audio visual and event production company can take that responsibility off of your shoulders, as they are usually fully prepared to provide internet connection that is strong enough to power a global virtual event and a full live show at the same time, and liaise with your venue to source it externally if necessary. We know, however, that even the best laid plans can go south at any moment, so prepare for power outages, electric failures, and make sure you also have a backup for an equally strong internet connection that you can use in case everything else fails.
5. While your live audience is constantly engaged, long breaks in streaming kill the buzz for virtual attendees
Content is, unfortunately, not the only king in this realm. It is not enough to bring the best speakers and topics to your hybrid event, because there is only so much you can live stream without having short breaks between sessions – let alone long ones while your live audience goes for a coffee or a quick lunch. And, as we have learned in the case of virtual events, breaks without some kind of engagement will effectively bore your remote audience to distraction, and can even make them log off completely. There is no way around it: if you wish to eliminate this high risk, you need to make sure that…
…your content never get boring, and you always plan something for the coffee breaks! 
It is a complex task that requires a great deal of preparation and imagination from your end, but the payoff will be worth the effort. Get creative and do not let your virtual audience get bored while your in-person guests are on a coffee break! Prepare with short videos – informative, educative, entertaining, or a mix of all three – to bridge any short gaps that may occur between sessions, incorporate Q&As, live chats, polls, and games in which your virtual audience can take part in, and always encourage your attendees, physical and remote alike, to engage in networking throughout the entire event. Entertainment is also a great way to fill the silences and down-times: pre-recorded or live musical, performance, or comedy acts can be life savers for your hybrid event! 
Bonus tip: if you have any content that you wish to share exclusively with your virtual audience and thus generate more value for them, you can also plan them for the times during which your in-person attendees are on a break!
6. Your team does not have the expertise to execute such a complex event
By default organizing hybrid events takes more time than other event types, and it is not something that you can improvise as you go. Planning and preparation are crucial, and that requires a professional team that takes care of every aspect of the event from the beginning. Pulling together an in-house team  that may or may not work well together, or may not have all the necessary skills or expertise is not a viable option here, especially when it comes to incorporating event technology into every step of the planning process, and carefully designing the experience from not just the in-person point of view, but also the virtual side. Without professional execution the risks to run a hybrid event are sky-high, and the only way to eliminate them is that…
…you trust a professional event production company with your hybrid event!
At the end of the day the value of working with an experienced partner that does not only take care of the physical side of the event, but also has significant experience in virtual production and knows what how to incorporate the two into one cohesive hybrid event experience is immeasurable. Let us take away any additional stress of planning for different scenarios and managing the extra technology! Whether it is planning for worst-case scenarios, adapting to health & safety regulations, being flexible to implement necessary changes along the way, securing a suitable internet connection, running the digital platform, or making audio, video, staging, live streaming, digital technology, lighting, and design come together seamlessly for all attendees, a professional event technology provider will ensure that everything is meticulously planned, prepared, and rehearsed, and your hybrid event is as risk-free as possible.
It is worth repeating that hybrid events are indeed a risky business. Thankfully, our global network of event experience providers within the AV Alliance are not deterred by those risks. In fact, we relish in overcoming challenges that allow us to be resourceful, creative, and on top of our game. With all the latest technology at our disposal, hundreds of thousands of live events under our belts on a global scale, and the acquired expertise to produce exceptional virtual events of any scale, we are ready to jump head-first into creating unforgettable hybrid event experiences for our clients. 
We are here and we are ready when you are.