We have written many articles on hybrid events in the past months, gearing up for the not-so-distant future when this unique blend of in-person and virtual will become the standard in event production. While companies are eager to shift from the purely virtual format to traditional live events, circumstances keep reminding us that the digital element has various benefits that cannot be overlooked even if we are allowed to gather again in person.
The first powerful shift in the way we meet and do business has already occurred when the Covid-19 pandemic entered our lives and had clients and event professionals scrambling to turn all events into virtual. It was an already existing option that few considered as a viable solution to do events, mostly due to the belief that audiences would not, could not, and should not be drawn in remotely if there was a chance to be present in person. The global pandemic certainly threw a monkey wrench into the inevitable, but slow and steady rise of virtual events, and forced us to swiftly reconsider the way we engage audiences for once and for all.
Hybrid events are the buzzword these days, and of course they would be as they provide a viable and attractive solution to being confined to computer screens. But should we really pivot events once again, this time to hybrid? It's simple.
For the past year it has been much too tempting to play it safe when it comes to event planning, and stick with solely virtual. At least those events cannot be cancelled, right? However, once live events are allowed, virtual will not for any longer for certain event types. The very human need to meet in person will override practicality, and corporates will gladly go back to in-person meetings once they get the green light.
On the other hand, while restrictions are easing and immunization is improving, uncertainty is still a significant factor of our daily lives (we only need to take a look at countries with recurring, ad hoc lockdowns). Having a Plan B for every event and accepting that safety regulations may change rapidly are a must, and incorporating the virtual element into the in-person experience from the get-go allows us to be safe in knowing that our event will still go ahead, regardless of the circumstances.
When in doubt, convert it
Contrary to the many misconceptions surrounding the phenomena, with hybrid events companies are able to proverbially have their cake and eat it, too, by being allowed to meet face-to-face with their audiences and still cater to those who are not able attend in person. Hybrid events are less risky than one would think, and they are also easy to convert to virtual should circumstances demand it, therefore minimizing the need to being completely cancelled, postponed, or significantly altered in terms of content.
Not surprisingly, client interest in hybrid events has been steadily on the rise lately, however there are still many questions around making the transition from live or virtual to hybrid. 
In this post we are going to give you some tips that will help you successfully pivot your event from virtual to hybrid format.
Find a venue that is suitable for hybrid events
Make the space work for hybrid
Finding the right venue partner is a crucial part in hosting a hybrid event. They should be flexible enough to adapt to any eventuality when it comes to the size of the live audience. Depending on the circumstances, the number of attendees allowed to participate in person may be smaller than you originally planned for, or could even restricted to a minimum. If you can, choose a venue that is designed to be flexible and even adapted for hybrid events.
The beauty of hybrid events is that they work with any audience size, and can be easily converted to a purely virtual event. This, however, does not mean that you should pay full cancellation fee and lose money by not utilizing all the spaces that you booked at your venue; an ever-growing number of hybrid studios, conference venues, and convention centers around the world offer hybrid-friendly solutions. Hotel chains are also fast adapting to hosting hybrid events with innovative solutions, with some even offering clients to convert breakout rooms into live streaming studio spaces, which are able to connect presenters with virtual audiences for smaller, exclusive sessions. Such venues also have upgraded infrastructure to provide high-end technology solutions that enable clients to engage both in-person and remote attendees.
Fitting for live streaming
When selecting the venue that will host your event, go for one that is well equipped to provide the necessary requirements for the virtual element of your event. This includes sufficient in-house technology, the option to bring in an external audio visual provider to take care of the technical side of both live and virtual production, a stable internet connection that is strong enough to support the live stream, optimized facilities, etc.
You must also consider the layouts of the rooms that you will be hosting your event in, as well as their suitability for installing technology that works well for a live audience but also allows for unobstructed camera angles for the live stream.
The brand new hybrid event space of AV Alliance member Habegger Austria and their partner event venue Wiener Werkshallen, which boasts 10,400m² indoor and 5,550m² outdoor space
Adapt the audio visual set-up
Double the audience, twice the technology
Speaking of technology, even the simplest live events need certain amount of audio visual equipment (sound system, video, lighting, staging, etc.) that are suited for the characteristics of the venue and make sure that the audience at the back of the room hears and sees everything as well as the people sitting in front of the stage. The same goes for virtual events, which come with their own set of equipment. If you pivot your event from a solely live setting to a hybrid one, you need to incorporate technology that works for your remote audience. This means that the live stream input and output will require equipment that is separate from the live event part of your set-up, and those extra cameras, mixing, virtual platform, etc. will need additional crew to be operated by.
On the other hand, if you decide to bring your planned virtual event into a live setting, you will need to install technology that works in a physical space, too, rather than just in a digital one. Venues that are adapted to hybrid events do offer such solutions and make it easier on audio visual providers to supply the necessary technology and support.
FAQ: So what is in it for you, you may ask, if you have double the amount of required technology instead of having a simple, small live event or a purely virtual one? This is one of the most frequently asked questions about hybrid, and the answer is simple: the ROI (the revenue, the data, the new business potential, the new target audience, etc.) is what makes it worthwhile. 
Testing, testing!
According to Murphy's Law, anything that can go wrong will go wrong. This is twice as true in the case of hybrid events that combine two sets of audio visual technology. While a live audience will be mildly annoyed by microphone issues, it will cause your remote attendees disappear in the blink of an eye and log off for good. Testing is key, and it does not apply only to AV, it is also true for the virtual platform, the presenters and MCs, the remote speakers (if you have any), the hybrid Q&As, the live streaming/broadcast service, and of course the rundown of your entire event. With hybrid, your technical crew will need to know when to switch the live stream and to what, and manage the input to the virtual platform which will host your remote audience.
Working with a good venue partner and a capable and reputable audio visual provider will take this responsibility off of your shoulders, however it is strongly advised for clients and crew to take part in testing out the equipment and the entire rehearsal of the event itself. Even if we are comfortable with hosting live events and are getting the hang of virtual meetings, hybrid is still a new concept that we need to familiarize ourselves with.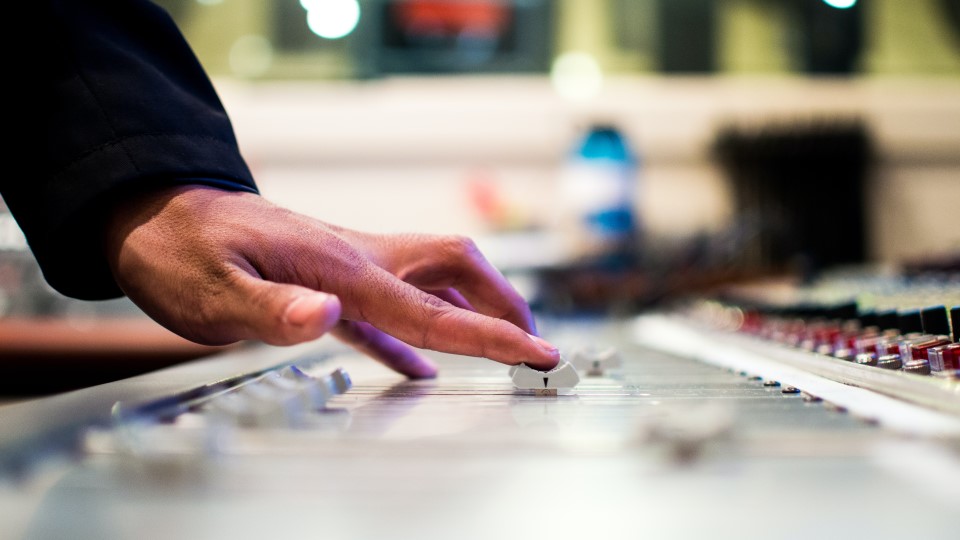 An event platform is a must
Get it or keep it
Having a virtual platform is a must if you decide to host a hybrid event. The platform serves as the venue  for your remote attendees, but also allows your live audience to connect with them. If you planned for a virtual event and would like to pivot to a hybrid format, and already have found a platform that works for your needs, make sure that it can accommodate interaction from both audiences (such as direct messaging, forum, polling, Q&A, etc.)
If you are looking into turning your in-person event hybrid, look for a hybrid/digital platform that has the built-in mobile app function that will help connect you with both the live and the remote audiences, and the option for attendees to build their own tailor-made agendas that will allow them to plan out their participation ahead of time (whether they are joining you in person or virtually).
Choosing a virtual platform is a tricky business that requires careful consideration. If you need some pointers, we have a whole bunch for you here.
Don't forget to gather the data
One of the biggest benefits of hosting a hybrid event is having access to different types of valuable data both prior to and during the event. In a live format it is difficult to efficiently measure feedback and engagement, or any other data past the point of registration. Post-event surveys often do not provide a clear picture as to what attendees really thought of your event or on what level were they engaged with your brand and content. With virtual events you do not have this issue, as you get real-time feedback about their participation, engagement level, content preference, activity rate, etc. through the virtual platform and the event management software.
Allowing your live audience to interact with and make use of the platform will solve the problem of lacking information about their engagement, and it will make it much easier for you to gather valuable, real-time data from all of your attendees, in-person and remote alike, without having to rely too much on creating complicated registration forms, post-event attendee surveys, and mere guesswork.  
The "LEAD Latin America 2021″ hybrid event produced for Jeunesse by AV Alliance member RLA in April at the Grand Hyatt Bogota
Create multiple registration options and packages
When it comes to registration, hybrid events allow attendees to decide whether it is possible for them to travel to the event location in person, or join in remotely if circumstances, financial difficulties, other engagements, or even restrictions and lockdowns prevent them to attend altogether. With live events there used to be no such option in general – if you missed out, that was it. While this gave a certain feeling of exclusivity to live experiences, that luxury does not exist anymore in this changed world. Companies now have the monumental opportunity to expand their reach far beyond their regular audiences and attract people from any and every corner of the world through offering them the chance to join in virtually. Hybrid events go one step further than that and also give you the inimitable experience of meeting and doing business with your target audience face-to-face.
Converting remote attendees into clients though your hybrid event has a strong potential here, especially if what keeps them away from joining you in person has financial or travel reasons. Getting a good impression from you and your brand through the event experience and the level of content you provide may urge them to prioritize attending your next event in person.
Offering the choice between a number of registration packages allows you to grant free access to certain parts of your event to a digital audience, and charge different prices for different types or amount of content, resulting in extra revenue for your company that will offset the costs of using additional technology for the virtual element of your event.
Cater for your audience
Digital on the mind
Whether you are pivoting your live or virtual event to hybrid, it is crucial to always think digital-first when formulating your agenda and content. The reason for this is simple: without real-time interaction, virtual attendees have a different attention span than a live audience. Keeping their needs in mind will have an impact on not just the length of sessions and the types of content you will have, but also on the length of your entire event.
In a previous article we talked about eliminating the risk of focusing only on content but not the timing. Content is surely king, but with (virtual and) hybrid events the agenda structure is the queen. You can have the best speakers on the stage but your virtual audience will disappear on you after a while if you give them 1-hour sessions to follow in front of their computer screens. Incorporating elements that break up the monotony of speeches is a great way to liven up your hybrid event and encourage both of your audiences to engage and have a good time with each other.
Time is of the essence
Shorter, 20-30 minute sessions will help you maintain your virtual attendees' attention level and your in-person audience will likely thank you for them, too. Breaking up the agenda with panel discussions, breakouts, entertainment, group networking, etc. for both live and virtual attendees will provide a welcome breather and spike interest levels from time to time during the event.
Pivoting to a hybrid format will also determine the duration of your event, even if you decide to make all the content available later on demand. Day-long event structures do not work well here, as your remote audience will not be able to sit and look at their screen from 9:00 AM until 6:00 PM, but may be willing to be more present and engaged in a 5-6 hour window from 10:00 AM onward. Working with multiple time zones can have an impact on your start and end time, depending on where the majority of your audience is located. Shortening the overall duration of your event, therefore, is much better suited for a hybrid setting, and also helps you save some costs on venue, crew, and equipment rental.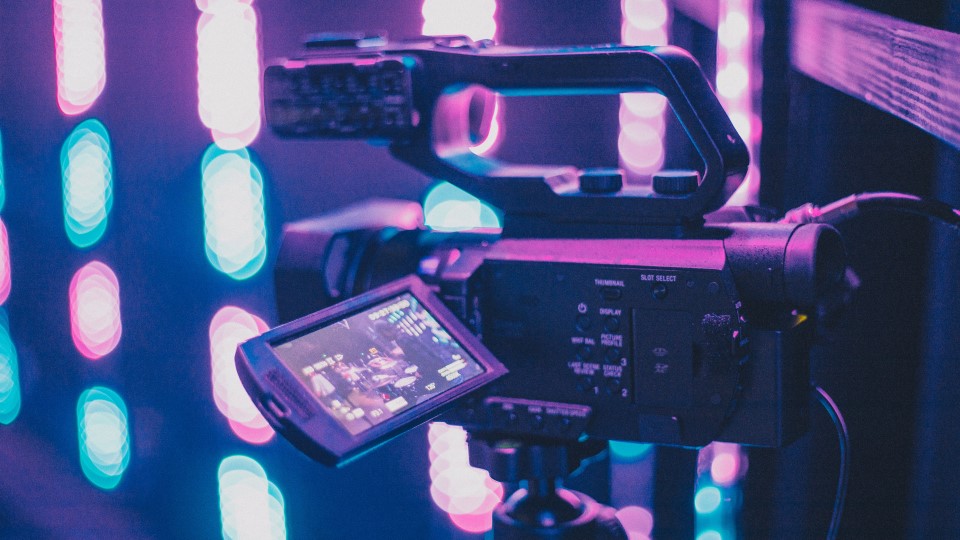 Work with an event technology partner
Pivoting your event to a hybrid format is not an easy job to do on your own, but working with an event production partner that has experience in creating and managing hybrid events takes that burden off of you. Being well used to quite short event turn-around times, our members of the AV Alliance are fully prepared to adapt to changing circumstances, whether they involve an expanding or shrinking audience, the added virtual element, working with an event platform, and of course creating memorable event experiences both online and offline. When hosting a de-risked, properly managed hybrid event, cancellation or postponing your event is the last thing we will recommend you to do even if the circumstances change quickly and for the worse.
Our global network of event experience providers within the AV Alliance relish in overcoming challenges that allow us to be resourceful, creative, and on top of our game. With all the latest technology at our disposal, hundreds of thousands of live events under our belts on a global scale, and the acquired expertise to produce exceptional virtual events of any scale, we are ready to jump head-first into creating unforgettable hybrid event experiences for our clients.
We are here and we are ready when you are.