Services
Event design and digital services
Event design
If you seek for creatively designed events around the world, you will come across the members of AV Alliance. Our member companies apply the highest event design principles and standards in the live entertainment industry. We do not see us as vendors, but as partners for your event. Vendors provide a simple service, we establish partnerships for success.
When it comes to event planning and event design our members love to get creative. Across our experienced membership of professional audiovisual technology companies, we have completed hundred of thousands unique events for clients from many different industries. Every single event starts with the professional planning of the individual event design. The event design is targeted to effectively convey your brand message to your clients and target audience.
Our members offer the following creative services:
General event design
Booth design
Exhibition stand design
Trade show booth design
Exhibition stall design
Exhibition stand design
Conference design
Wedding reception design
Wedding parties
Stage designs for various live events
Lighting solutions
Audio and sound applications
Very cool decor
And many more
Many of our members provide not only technical event services but support you also in the event planning and design process. We create compelling and unique event solutions applying the latest in décor, theming and scenic staging. In addition, we offer content creation services utilizing experienced content creation professionals.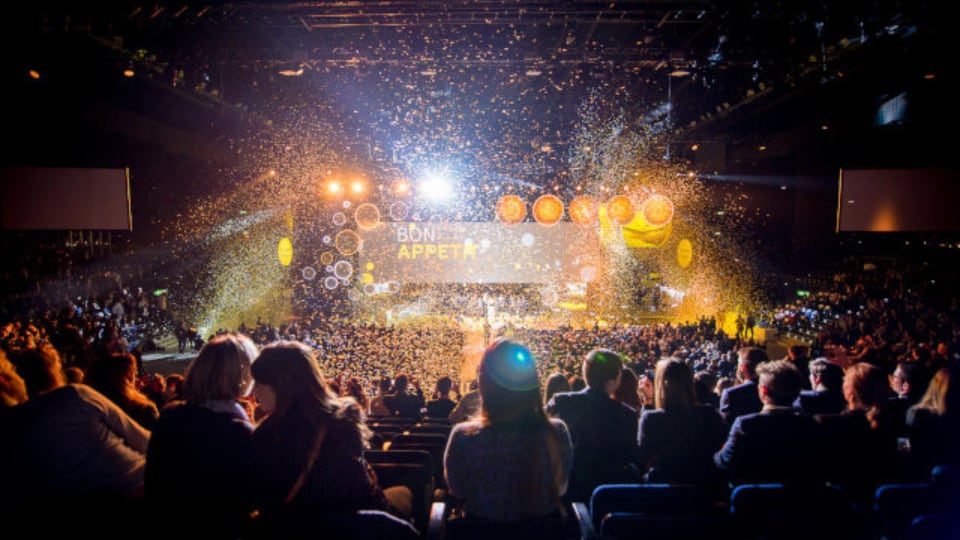 Experts in creative event services
We have the right professionals and artists that design events that will simply wow your guests and create experiential event experiences your attendees or clients will talk about for a very long time. Our experts bring fresh thinking, new ideas and the latest in audio-visual technology to the table. The AV Alliance members are driven by the common desire to create an extraordinary event experience, which exceeds your expectations. Our experts come from a broad background and are skilled in interior design, lifestyle marketing, evolving technologies and fashion. Using this broad skill set we can deliver stunning event design and create an event experience that will simply blow your audience away. We know the life of an event planner is never easy and help you to come up with the best solution.
Our event services are available for corporate events, but also for business meetings and social activities. Our meeting solutions cater for the following event types:
Conferences & conventions
Summits
Tradeshow booths and exhibits
Corporate offsite meetings
General sessions
Social Media meetups
Teambuilding activities
Employee recognition events
Media events
Press releases
Product launches
Open houses and openings
Community meetings and festivals
Film festivals
Gala events
Award shows
Elements of event design
Our event designers will best liaise with the client early in the planning process. Together we will determine your goals and objectives for your event design and will apply a stringent timeline management. We can further help you with venue selection and of course provide the necessary technical AV equipment to execute the agreed event design. We will work together closely in the budgeting of your event and look after applying a sustainable event design. Together, we will review the use of décor for your event, the scenic fabrication, the application of branding elements. Additionally, our experts will work out the required content creation process for your event. In this context we will look after all graphic design, video graphics, event website creation, invitation design, (large format) printing solutions and the design of other promotional elements. We further create the required renderings and CAD drawings for your event.
What is the role of the event designer?
An event designer is responsible for creating a theme and the desired atmosphere for a specific live event. A corporate meeting, conference or convention must have a precise approach when it comes to decorations, scenic elements, branding, food and entertainment. All these elements must be connected to the overall goal of the event. It is the task of the event designer to create that holistic set and design.
The goal of event designers is to make any event maximum memorable. When an experienced event designer is hired to design a launch event for a brand's latest product, the event has to have the feel, look and atmosphere that not only matches the brand but also impresses attendees and leaves them with a positive memory of the brand and product. Designing an event, requires many tasks to be completed:
Identify the brand attributes that must be transported to the audience
Meet with you, the client, to discuss ideas for the potential designs
Develop the image and atmosphere for the event
Select specific elements to match the desired brand attributes, including color, food, decorations, fabrics and entertainment
Use design software to design the required drawings and CAD files