Why event staging is a key element in the setup of any event
Event staging is an important element in any show as it allows your attendees to view and perceive the show or live event. The stage often carriers other event technology elements, such as lighting, audio, video, screens, LED walls etc. For this reason, at most events, you are required to incorporate the latest equipment from a variety of technology aspects. Working with a member of the AV Alliance assures you of receiving full-service technical event production services that include the application of the latest event technology. Working with a professional technical production company gives you the security of having all your broad requirements in the hands of professionals. Our members are well used to deliver not only simply stage solutions, but also the most complex structures for large events. Our technical experts ensure the full process is well managed. From the logistical delivery of all stage equipment, to load-in and setup you are well covered by an AV Alliance member.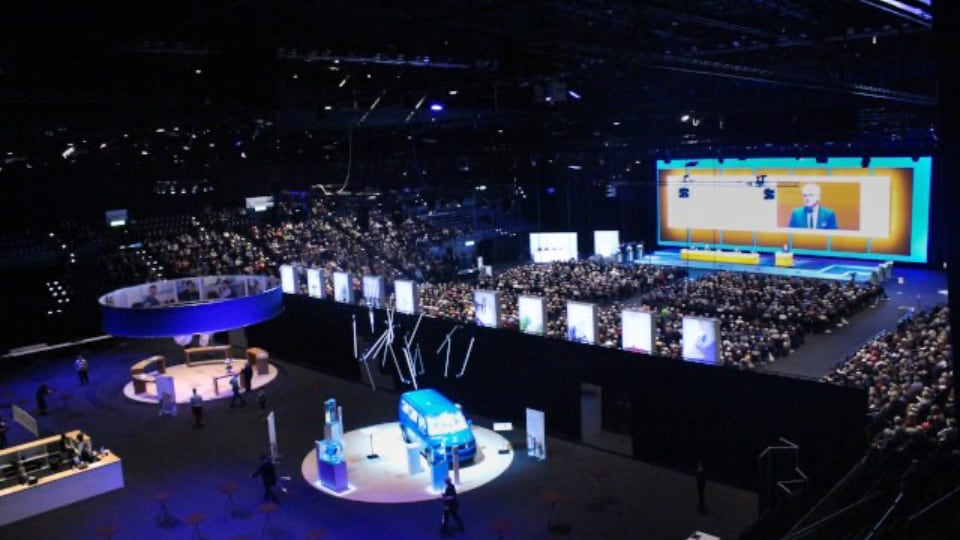 The process of setting up the stage
Design and planning
Our professional staging experts will first of all analyze your event staging requirements. They will liaise with the key stakeholders in the event planning process. This includes your staff, but also the local venue staff. Naturally, our experts will include all relevant safety and risk management aspects into all planning phases. In a next step we will define detailed staging specifications. All of our members will provide you with a detailed and complete quotation that meets your requirements. If necessary, we will suggest and implement any necessary staging adjustments or modifications to maintain event quality and integrity.
The building phase
After the completion of the stage design, the necessary stage technology (souch as sound, speakers, video, screens etc.) is transported to your venue, where it will be set up according to local specifications and safety regulations. Our logistics staff members focus on careful transportation and unloading process of all event equipment. After delivery of the equipment our technicians will efficiently and safely setup the gear.
Full event project management
The biggest advantage of working with an AV Alliance member is that you can rely on the services offered by full technical production companies. We will not only setup the stage for you, but also implement the lighting and video systems, implement the required rigging and trussing structures and setup the sound systems for your event. We also understand the other needs in the event management process. Consequently, we will take care to ensure the proper access for moderators, musicians or persons with disabilities and put the right entry and exit mark points in place. We can further provide seating solutions and will take care of visually appealing draping solutions.
Innovative branding integrations
You should naturally apply a stage that allows to connect the speakers with the audience. In addition, every setup provides a good opportunity for branding your event. A corporate logo, applying the corporate brand colors or other type of messaging can easily be integrated. Our members will be happy to give you some advice on innovative branding integrations.
The complete staging and AV solution
Make sure that the staging aspect receives enough attention at your next event. Team up with a professional member of AV Alliance to get the best support for your event staging, audio, lighting, video, projection and drapery needs. Our experienced staging companies will team up with you and act as partner to support the delivery of your event. Your audience will be thrilled! The knowledge, the creativity and the many years of expertise of our members ensures that you will receive a memorable event.
Creative conference staging ideas
Conference and event planners are challenged with each event to find a modern and creative stage solution. Our members help you to get creative. Even with limited event budgets our members can help you find creative and smart ideas to build an impressive conference stage. We will help you improve engagement with your conference audience and produce an outstanding and memorable event.
Find the best expert for your next project utilizing our global company directory.